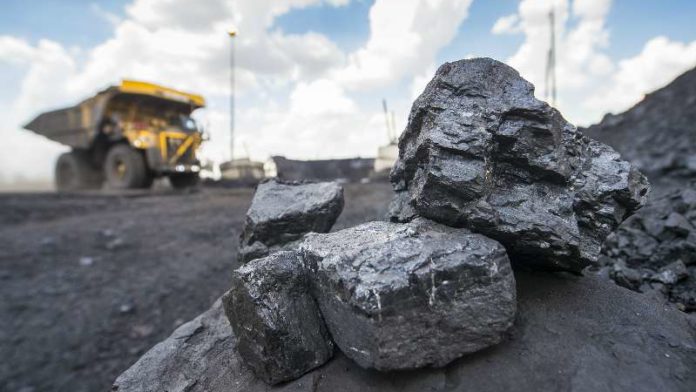 SOUTH32 is expected to include a progress report on the proposed sale of its South African Energy Coal (SAEC) business unit in its annual results on Thursday (August 22) which Bloomberg News said would see Seriti Resources named as the preferred bidder.
Citing two people familiar with the transaction, Bloomberg said Seriti Resources had edged out privately held company Canyon Coal for SAEC.
Seriti is led by Mike Teke, once the CEO of Optimum Coal Holdings when it was listed in Johannesburg, and more recently chairman of the Minerals Council South Africa.
South32, which is listed in Sydney and Johannesburg, is selling the 27 million tons a year (Mt/y) business because it no longer wants an association with thermal coal, according to statements by its CEO, Graham Kerr. The group would retain its metallurgical coal assets which are based in Australia, however.
The sale of SAEC has been underway since 2018 and drew interest from more than 50 initial bidders. Roughly half of SAEC's production is supplied to Eskom, the distressed South African power utility.
According to a report by the Southern Africa Coal Report, a publication owned by London-based IHS Markit, Seriti must first successfully win the blessing of Eskom, as well as the Department of Mineral Resources (DMR), before the transaction can be completed.
The report said this would include complex contract renegotiations between Eskom and SAEC which includes the supply of 6Mt/y of loss-making coal to the Duvha power station from the Wolverkrans Middelburg Complex in Mpumalanga province.
If Seriti is able to negotiate a new deal with Eskom, it will supply a total of roughly 40Mt/y to Eskom, making one of the country's largest of the utility's suppliers after Exxaro Resources. This is by dint of a 2017 transaction in which Seriti bought Anglo American's domestic coal mines.
That transaction, valued at R2.3bn, was followed by the R850m sale of the New Largo project by Anglo to Seriti in 2018. New Largo is a strategically important asset for Eskom as it has been long identified as a supplier to its Kusile power station, currently under construction. Seriti is currently conducting a feasibility study on New Largo.