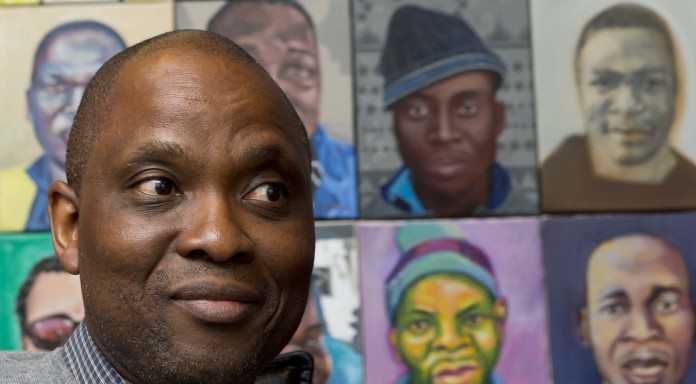 EXXARO Resources passed through income from investments in the six months ended June paying a total of R6.32bn in dividends, including a R3.2bn special dividend from the sale of shares in Tronox, a New York-listed mineral sands company.
The dividend payments translate into an interim dividend of 864 South African cents (2018 H1: 530c/share) whilst the special dividend was equal to 897c/share compared to a payout of 1255c/share during the 2018 financial year.
Exxaro received R4.5bn from Tronox during the period after selling down shares to its current level of 9% from an initial stake of 43.66% in 2017 at the time the group decided to deem the interest non-core.
Analysts from Standard Bank Group Equities and RMB Morgan Stanley were critical of the available cash Exxaro was keeping on hand, especially the payout ratio from Tronox which was about 65% of the total received. "We're a little disappointed that Exxaro didn't pay out 100% of the proceeds," said RMB's Brian Morgan.
Exxaro's net debt fell to R758m as of June 30 compared to R3.87bn as of the year end on December 31.
Exxaro said, however, it was retaining funds in terms of its strategy to accelerate the development of thermal coal organic and brownfields projects. The payout ratio from the last time Exxaro sold down Tronox shares was 60%, said CFO, Riaan Koppeschaar.
Interim headline earnings increased 42% to R4.34bn largely owing to income of R2.9bn from Exxaro's near-20% stake in Sishen Iron Ore Company (SIOC), the operating subsidiary of Kumba Iron Ore which benefited from sky-high iron prices during the year.
The dividends added gloss to difficult trading conditions for Exxaro's core business of mining and delivering coal where its average export price slid to $54/t compared to $79/t a year ago – worse than the 25% decline in the average South African selling price. The domestic market was subdued as it absorbed tons normally reserved for export.
As a result, earnings before interest, tax, depreciation and amortisation (EBITDA) came in 29% lower at some R2.81bn.
Exxaro CEO, Mxolisi Mgojo, could offer little in the way of comfort for the remainder of the financial year, saying demand was depressed globally whilst adding that the local economy was at an ebb amid widespread fiscal and economic scepticism.
"With the oversupply of coal in the Atlantic Basin, coupled with gas price forecasts remaining low, the market remains bearish for the remainder of the year. We therefore expect the API4 price index to remain under pressure," he said.
There was also a dose of bad news regarding SIOC. Exxaro had previously expressed an interest in 'flipping up' its interest in SIOC into Kumba shares, but discussions with Anglo American, Kumba's 70% majority shareholder, appeared to be at a dead-end. Mgojo declared at the firm's interim results presentation in no uncertain terms that negotiations "… have not yielded any results …". They have not yielded results," he repeated.
COAL ACCELERATION
Total coal production and sales for the interim period fell by 6% each partly owing to lower offtake from Medupi, the Eskom power station where technical problems have resulted in a much lower power availability than planned.
Asked if the under-performance of Medupi might be a structurally permanent feature of the power station, implying it would require less coal than contracted from Exxaro, Mxolisi said there was always an opportunity to place coal elsewhere.
"I wish I could say with great confidence all six units [of Medupi] will fire up," said Mgojo who added Exxaro was working on a minimum supply basis. Coal could also be directed to other markets, especially exports.
Exxaro forecast export volumes of some 5.3Mt in the second half of the year which would take total export supply for the 12 months to 9.6Mt – the highest in at least three years. Exxaro has targeted a doubling of coal exports to about 16Mt/y by 2023 as part of a R20bn capex programme.
Following a strategic review of the energy market, however, Exxaro is to bring more coal on line sooner partly as new mine development was falling in districts such as Australia, and because the climate change sentiment that was disincentivising fossil fuels was now making its presence felt in South Africa.
Mgojo said insurance renewal costs on coal mining assets were increasing whilst there was more attention from shareholders seeking transparency on the firm's efforts to minimise climate change. The difficulty of permitting new coal mines was also a factor motivating an acceleration of organic coal expansion – such as at the firm's recently commissioned Belfast and Mafube mines, the latter shared in joint venture with Anglo.
In another joint venture with Anglo, Mgojo said the company hoped to make an investment decision on whether to proceed with the development of the Moranbah South project which is located in Australia's Bowen Basin.