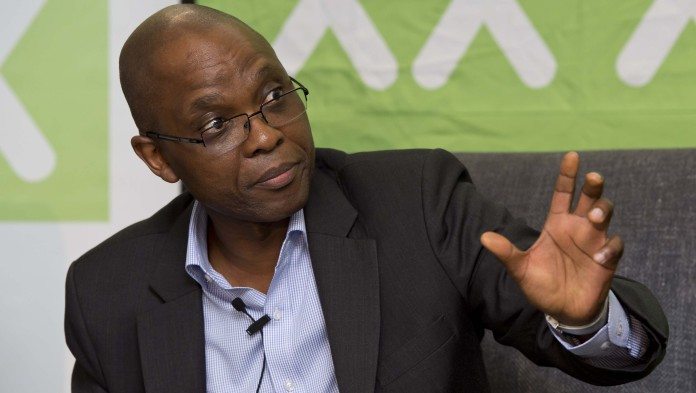 EXXARO Resources CEO, Mxolisi Mgojo, called on the private sector to apply similar pressure on government that characterised the groundswell of opposition to state capture when Jacob Zuma was the president of South Africa.
Speaking in his capacity as a company executive, rather than his dual responsibility as chairman of the Minerals Council South Africa, Mgojo said government inaction in respect of much-needed reform required a broad, concerted response from industry.
"We have been patient; we have made people available; with have engaged with the economic cluster, but we have seen no action," said Mgojo following comments that Cyril Ramaphosa, South Africa's current president, had failed to respond to the country's deteriorating economic condition.
"We need to put pressure on Government as we did during state capture," he said of calls for Zuma to resign following revelations of state-sponsored corruption around 2016. It was at that time that AngloGold Ashanti chairman, Sipho Pityana, described Zuma as "sponsor-in-chief of corruption".
Mgojo's comments follow comments by other CEOs for Ramaphosa to press for reform, especially to state-owned enterprises, such as Eskom. The pressure has again been led by Pityana, this time in his capacity as president of Business Unity South Africa, who in an open letter to Ramaphosa in August, said South Africa should act, or be acted upon.
Johann Rupert, chairman of Remgro, said recently South Africa would be forced to ask the International Monetary Fund (IMF) for support as it struggled to contain the effects of some R450bn in debt held by Eskom. Moody's Investor Services said it doubted the IMF would be called upon by South Africa.
However, Nedbank CEO, Mike Brown, said he was concerned about the rate of change following the appointment of Ramaphosa as president of the ANC and subsequent election as the country's president. Brown said earlier this month political "in-fighting" was standing in the way of reform.
During the first half of Nedbank's financial year, in which earnings flatlined, the South African economy had performed worse than expected. As a result, economists halved their economic growth forecast for 2019 from 1.3% to 0.5%. A Reuters poll in early August gave a median growth forecast of 0.7%.
"Unfortunately we currently seem to be in an environment where infighting is dominating the national discourse and as a consequence, we are seeing very little action on delivering structural reform," Brown said.
Exxaro supplied 21.1 million tons (Mt) of coal to Eskom in the six months ended June 30, less than planned by some 1.2Mt and contributing to a 6% decline in sales and production for the period.
In addition, Eskom's failure to supply investment funds in time to Matla, a 10Mt per year colliery that Exxaro runs on an exclusive basis for the utility, led to a dramatic shortfall in coal supply. Exxaro said today it hoped to have Matla back at nameplate capacity in the next 18 to 20 months.