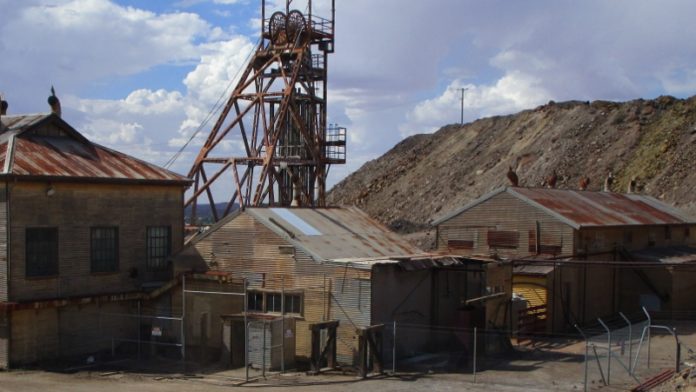 THERE'S trouble brewing for Anglo American after the law firm that took Vedanta to court regarding community abuses in Zambia has now turned its attention to allegations of lead poisoning at the UK mining group's now closed Kabwe mine, also in Zambia.
Johannesburg attorney, Mbuyisa Moleele, in collaboration with Leigh Day, a UK- based human rights attorneys, said they were preparing a legal class action case against Anglo American SA on behalf of Zambian communities.
Anglo American contends it was only one of several investors that owned Kabwe through the years and was never the majority owner. "In the early 1970's the company that owned the mine was nationalised by the Government of Zambia and for more than 20 years thereafter the mine was operated by a State-owned body until its closure in 1994," it said.
The case will say activities at Anglo's Kabwe lead mine, which operated from 1915 to 1994 and was for a while the world's largest, was responsible for lead poisoning of tens of thousands of Kabwe residents. "Very high levels" of lead has been detected in the blood of "a substantial proportion of the local population" the two law firms said citing "a series of published reports".
Kabwe has been the centre of lead and zinc mining since the minerals were first discovered in 1902. It is located in Zambia's Central Province, about 142 kilometres north of Lusaka, the capital of Zambia.
Said Anglo: "We were concerned to learn of the situation at Kabwe as reported by the press, but since the nationalisation more than 40 years ago effectively placed these issues under the control of the Zambian Government, we are not in a position to comment further about the matter, but we certainly don't believe that Anglo American is in any way responsible for the current situation".
"This is the worst environmental disaster I have seen in 30 years of practice," said Richard Meeran, partner and head of Leigh Day's International Department, in a statement. "There is incontrovertible evidence of massive lead contamination of soil in local villages and of staggeringly high levels of lead in the blood of a substantial proportion of the local population in Kabwe, particularly among very young children," he said.
Leigh Day crosses swords with the world's mining sector on a regular basis. Most recently, the company succeeded in having a class action case on behalf of 2,000 villagers allegedly negatively affected by mining operations undertaken by Vedanta subsidiary, Konkola Copper Mines in Zambia heard in the UK courts.
"As a major multinational that holds itself out as a responsible corporate citizen, we believe Anglo American should compensate the lead poisoning victims and assist, practically and financially in the prevention of ongoing lead poisoning of these communities," he said.
The attorneys said they were preparing the class action in South Africa and an application to certify a class action will be filed in the Johannesburg High Court.