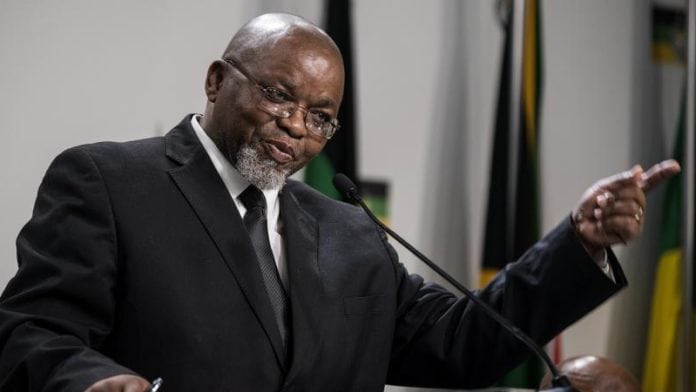 THE South African government would ask the country's coal producers to consider indexing the price of coal supplied to Eskom, the state-owned power utility, in an attempt to contain price inflation.
"We are not going to coal producers to ask them to sell below the cost of production, but to discuss what is a reasonable level of coal price," said Gwede Mantashe, minerals resources and energy minister.
"We won't index coal unilaterally, but there is a session to identify those reasonable levels," he said. "Not all producers produce at the same cost. We will also discuss a mechanism for the adjustment of prices where necessary."
The meeting between the Department of Mineral Resources and Energy has been set aside for September 27.
Eskom disclosed at its 2018 financial year-end results presentation in August that its coal procurement costs had increased 17% year-on-year. Public enterprises minister, Pravin Gordhan, said at the time he wanted to meet with coal producers to discuss reducing the rate of inflation on primary energy.
A price index has been discussed over many years in South Africa's coal sector – including establishing an inland terminal that would enable price discovery which would be helpful to the scores of junior coal miners – to no avail.
Currently Eskom signs coal supply agreements on a confidential basis, including supply deals on a cost plus basis in which the utility pays for the development of a mine provided the operator, a mining company, sells coal exclusively at a fixed quality and price above its cost of production.
Quite how an index will dovetail or even replace cost plus coal contracts will be one of the areas that Mantashe hopes will be negotiated. "The primary objective is to supply the country with cost effective coal," he said.