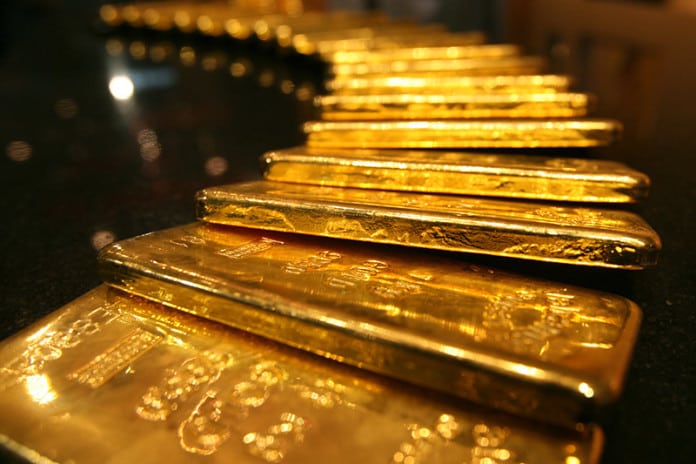 MID-tier gold producers have been urged to consolidate as there were "far too many", said the Financial Times citing comments by the Shareholders' Gold Council (SGC) which counts the New York hedge fund, Paulson & Co, among in its ranks.
"The SGC strongly encourages mid-tier companies to pursue nil-premium mergers of equals where the elimination of duplicate corporate structures can benefit shareholders from a combination," the group is quoted to have said.
The combination of Randgold Resources with Barrick Gold, which was formalised in January, is among the most high profile of nil-premium merger conducted so far in the global gold industry.
The notion of the consolidation of gold producers is gaining popularity. Whilst not a mid-tier company itself, AngloGold Ashanti CEO, Kelvin Dushnisky, said in an interview with Miningmx earlier this year that there was a space in the investment universe for smaller, nimbler companies following the creation of Newmont Goldcorp and the merger of Barrick with Randgold Resources.
"There are two of them, [but] I do believe that there's open waters for a 'cruiser class vessel'," said Dushnisky. He said there would be "a handful" of these companies that would trade on production and earnings growth. In comparison, the companies formed out of mega-mergers would be more indexed and trade "like ETFs".
A number of gold companies with mid-tier gold ambitions have recently appeared on the map such as B2Gold and Endeavour Mining. John Welborn, CEO of Resolute Mining, said one of the reasons he decided to list the company in London was in order to fill the gap made vacant after Randgold Resources disappeared. "Resolute would love to be proxy for Randgold," said Welborn in June of his ambitions for the company.
"We have a Randgold type asset [Syama gold mine in Mali] which used to be owned by Randgold. I would love to take that space of being a responsible, dividend paying gold company," he added.
In August, Bristow raised the possibility of gold industry consolidation, although not quite on the terms suggested by SGC. He suggested having Barrick's Massawa project in Senegal in West Africa part of a larger operating complex which would be shared by other gold regional miners.
"We have met with the Senegalese president [Macky Sall] to get his support and see whether the government can play a roll," said Bristow in an interview with Miningmx on August 12. "Maybe we could build something in which we would have an equity stake."
Bristow said there were a number of "solid mid-cap mining companies" in the region that could pool operations. The view of the mid-tier companies, however, is they don't seem to prefer M&A.
"Spread the word; no M&A from us," said Clive Johnson, CEO of B2Gold which operates the Fekola gold mine in Mali. However, Johnson was referring to traditional M&A rather than the nil-premium structure that was used to combine Randgold and Barrick. "You have an environment now where people are learning their lesson, which is don't get in bidding wars and pay crazy premiums to acquire companies," he said in May.
Speaking at the Africa Downunder conference, Gold Fields CEO, Nick Holland, said that gold industry consolidation had simply 'rebadged' gold reserves without necessarily finding a pathway to its development.