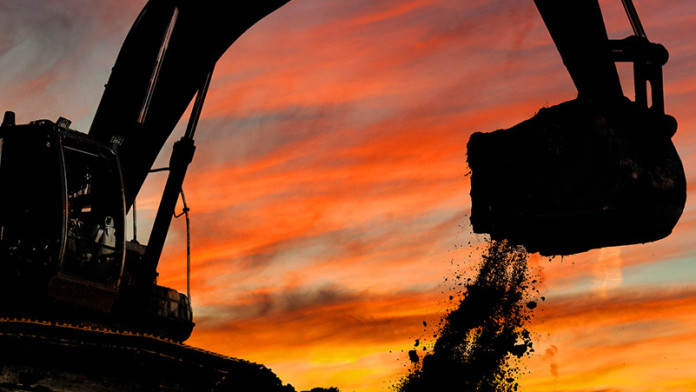 CONSOLIDATION of the gold industry in Senegal in which Barrick's Massawa project could become part of a larger operating complex shared by other gold regional miners was an option under consideration, said Barrick Gold CEO, Mark Bristow.
"We have met with the president [Macky Sall] to get his support and see whether the government can play a roll," said Bristow in an interview. "Maybe we could build something in which we would all have an equity stake."
Bristow said there were a number of "solid mid-cap mining companies" such as Endeavour Mining, Resolute Mining and B2Gold operating in the region that could pool operations. The structure would mirror Barrick's consolidation in Nevada with Newmont Mining to create Nevada Gold Mines. Bristow said of the reaction of other gold mining firms: "John [Welborn, CEO of Resolute Mining] shares this view".
Resolute Mining recently bought Mako Gold Mines in its cash and share takeover of Toro Gold. Welborn, who is an admirer of the way Bristow built Randgold Resources, said he was interested in further corporate action. "We have unbounded enthusiasm for the sector and not because the gold price has been running," said Welborn in an interview on July 31. "We are ready to grow, and we are coming at you."
In notes to the group's second quarter results, Bristow said it was "… clear that Massawa offers enormous potential value to Barrick's shareholders, future investors and its Senegalese stakeholders. It also represents an opportunity to further develop Senegal's fledgling gold mining industry".
"Barrick is committed to delivering Massawa for the benefit of all stakeholders. We are now addressing how best to realise the full value of this asset in cooperation with the government," he said. Barrick, by dint of its takeover of Randgold Resources in January, has invested $141m in exploration in Senegal since 2002.
Bloomberg News said recently that Barrick was preparing the ground for the sale of Massawa as well as Tongon in Côte d'Ivoire as part of its $1.5bn non-core asset divestment plan. Bristow said today in an interview that whilst the $1.5bn target was still intact, it wasn't as simple as placing a "for sale" sign on certain assets.
Barrick said today in notes to its second quarter results, that Massawa fell below the criteria for a tier two asset that Bristow has said the group would be content to hold as long as it had profitable three million ounces in production at a $1,000/oz gold price.
Bristow said today, however, that at the current gold price of around $1,500/oz, Massawa was "a particularly attractive asset".
"There's nothing that doesn't make money," he said of the group's assets although the Kalgoorlie mine in Australia was definitely up for sale. "That does have a for sale sign on it because Newmont is the established operator and we have nothing else in Australia."
Tongon was "a cash cow right now" to which Barrick needed to add another two to three years of production. "On its own it might fit in [to the group] if we can get something constructive. We are not desperate for a sale process."
CONGO
Bristow said the appointment of a cabinet by Felix Tshisekedi, president of the Democratic Republic of Congo (DRC) was thought to be "imminent".
This would be an important precursor to resuming discussions over a new mining code promulgated last year that mining companies said ran roughshod over the previous code, especially stabilisation clauses intended to provide time-linked protection to firms from fiscal and other regime changes.
"We are doing very well in the Congo, but I note news on the cobalt and copper side that highlights perhaps the government of Joseph Kabila [the DRC's former president] was over-enthusiastic in their legislative concepts," said Bristow.
Glencore announced the two-year closure of its Mutanda copper mine in the DRC on the basis of three factors that included the impact of higher royalties and levies contained in the new mining code. The fiscal changes also relate to gold.
"The cabinet appointment is very imminent," said Bristow. "I also understand that some of the proposed candidates are quality people," he said.