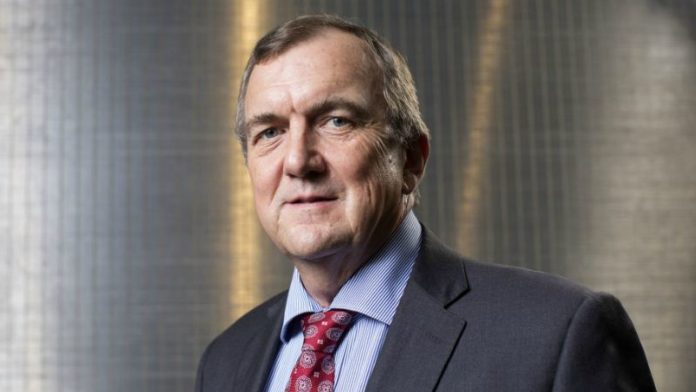 BARRICK Gold would complete the takeover of Acacia Mining in September, but the firm issued a health warning on its integration which would comprise "a great deal of work".
Commenting in Barrick's second quarter results published today, CEO Mark Bristow said "getting to grips" with Acacia involved implementing a dispute solution with the Government of Tanzania (GoT) which had been provisionally agreed prior to Barrick's offer to minority shareholders in Acacia, accepted by the UK firm's board in July.
Barrick reported net earnings for the second quarter of 11 US cents per share which compares to six cents in the previous quarter. This was on the back of 1.35 million ounces in gold production (Q1: 1.38 million oz) which was processed at an all-in sustaining cost (AISC) of $869/oz ($825/oz).
The group paid $0.04 quarterly dividend per share, after which net debt was unchanged quarter-on-quarter at $3.7bn.
Relations between the GoT and Acacia management continue to rumble on. Acacia announced today it had received permission to resume gold exports from North Mara, the only mine in the group that operates free from export restrictions.
However, the GoT has requested Acacia provide it with a feasibility and life of mine report by August 16 suggesting that further imposts are merely a flick of the pen away. Barrick observed in a study of Acacia ahead of its improved offer to minority shareholders that in the absence of North Mara production the company was headed for bankruptcy.
Acacia had an improved second quarter, however.
In numbers published by Barrick, Acacia Mining produced a more than doubling in earnings before interest, tax, depreciation and amortisation (EBITDA) of $71m compared to $26m in the first quarter. This was owing to 51% more production quarter-on-quarter which came in at 159,000 oz in the second quarter.
TOUGH NUT, BULYANHULU
Commenting in an interview, Bristow said the first task ahead of Barrick was to win the support of minority shareholders. Once the Acacia mines were owned by Barrick, the next task was to convert a framework agreement with the GoT into a binding deal.
In terms of the framework agreement, Barrick and the GoT would share the proceeds from the mines on a 50/50 basis with the GoT deriving its share via a 16% equity stake with the balance from royalties and levies. The agreement also allowed for a $300m cash settlement on VAT claims held by the government.
"The positive thing about Tanzania is that the government wants to be a partner," said Bristow. "There's nothing that hasn't been discussed in the framework agreement about how to get there," said Bristow of reaching a settlement with the GoT.
The first payment on the $300m seven-year settlement scheme with the GoT would be via gold exports from North Mara as well as resumed gold exports from Bulyanhulu and Buzwagi. These two mines have not been able to sell gold-in-concentrate for two years amid a tax dispute with the GoT. (The mines have been able to sell gold doré). Thereafter, Barrick would send an exploration team to "get its head around" North Mara which Bristow has previously identified as a tier one asset.
Bulyanhulu, however, was "a tough nut to crack", said Bristow.
"It has a long life and reserves but it needs a lot of work in its deeper areas," said Bristow. "It basically needs a new discovery, a new vein system. On its own it doesn't make a huge lot of money unless the gold price is at its current level," he said.
In the meantime, Barrick has instituted a weekly coordination meeting with Acacia management in order to make the firm's integration into Barrick a smooth one.