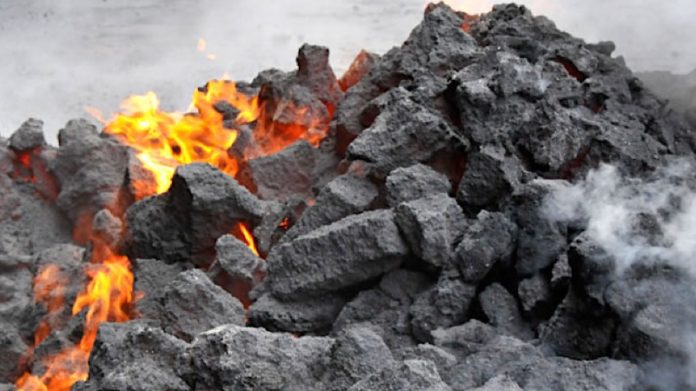 SAY what you like about potential carbon exposure, the fundamental reason South32 decided to sell its South African coal mines, held in its 92%-owned South Africa Energy Coal (SAEC), is that they weren't as competitive as other assets in the group's portfolio.
"SAEC was probably not going to compete within our portfolio for capital given our capital allocation programme, and the more I think about it, that is probably the best reason to put forward," said Mike Fraser, COO of South32 in an interview with Miningmx earlier this month.
"If these were high returning opportunities, you would actually be able to cover the risk that was being created in the portfolio by coal: you could have bought carbon credits to offset it, or you could have done something somewhere else."
SAEC is now subject to an exclusive negotiation process with Seriti Resources, the black-owned consortium led by Mike Teke, the former chairman of Richards Bay Coal Terminal and the Minerals Council. Seriti will pay a modest upfront fee for the mines, take on several billions of rands worth of rehabilitation risk, and share revenues on the mines should the coal price, currently depressed, rise substantially.
Of the 27 million tons in annual production from SAEC, roughly half is delivered to Eskom, largely on a cost plus basis in which Eskom pays over a contracted period of time – normally years – the cost of developing and renewing the coal resources. In return, it receives coal at a fixed level and quality above the cost of production, thereby de-risking its market exposure.
That was the way Eskom sourced the majority of its coal for years until it allowed contracts to lapse. In the now infamous words of Eskom's former CEO, Brian Molefe, the utility didn't want to own the bakery (the mines), it just wanted the bread.
Unfortunately, Molefe's strategy has backfired: the 'bread' is expensive and – to extract every drop from the allusion – is increasingly like four-month old, hard-baked sea biscuit than freshly risen dough. It's a subject that Fraser is forthright about. If Eskom wants to contain coal inflation to single-digit in the future – it's actually expecting a 20% increase for 2020 – it needs to revert to the fixed cost model post-haste.
"Think about how much coal goes on trucks," said Fraser. "Eskom has short-term contracts with all operators. The problem it also has is the coal quality is not meeting specification, so it is burning rubbish it's paying a lot of money for.
"Eskom was buying coal from too many junior mining firms that could not provide the required quality, yet had contracts owing to the power utility's previous undertaking to support black-controlled suppliers.
"Yes, there will be space for small operators, but maybe as part of supporting the majors in supporting Eskom," said Fraser. "The way Eskom is going about it, and the way it is transforming its supply base, is just terrible. And this is just costing a huge amount of money: quality at the wrong price."
It's quite likely this will be the response of South Africa's coal mining sector when it meets with mines minister, Gwede Mantashe, on September 27. Mantashe told media that he would propose establishing a price index for coal supplied to Eskom. The intention would be to increase transparency and standardise price.
According to Bevan Jones who is hoping to develop coal price indexation in South Africa – via a company called Source Markets – there's a chance this can happen, largely as market pressures might be in favour of it. "The export net back price of coal should remain weak for at least the next five to 10 years as the international coal sector continues to experience demand destruction" he said.
"Thus all miners will want to supply Eskom if they can guarantee a fixed return to the mines. In that case, the cheapest option will be a market (such as Source Markets) should Eskom wish to use it."