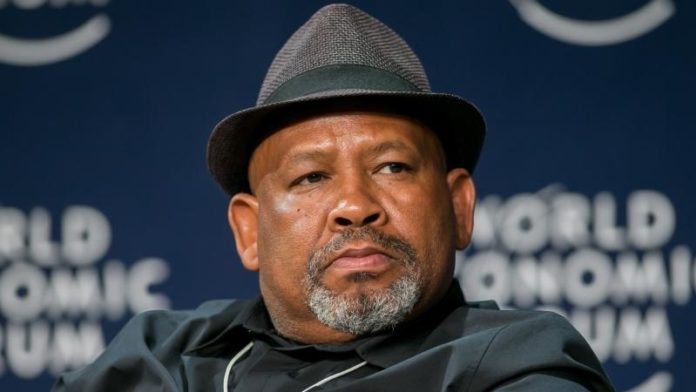 ESKOM chairman and acting CEO, Jabu Mabuza, on Thursday appealed to the utility's suppliers, both coal miners and renewable energy producers, to put the interests of the country ahead of their corporate profits.
"Customers, employees, suppliers and funders have to understand we all have to share the pain to recreate a more sustainable energy supplier," he said. However, Eskom understood that most of its problems were of its own making, he added.
He was speaking at the second day of the Joburg Indaba in Sandton, after it was revealed that at a recent meeting with major Eskom coal suppliers, government ministers asked them to reduce their prices to help Eskom's financial squeeze. The coal producers refused.
Sources within Eskom and government have regularly complained that a high price was agreed with renewable energy independent power producers (IPPs) in the first rounds. Subsequently, advances in technology have significantly reduced their costs so, it is argued, they are making excessive profits.
Eskom spent R26.7bn on buying power from renewable IPPs at an average cost of 235c/kilowatt hour in its last financial year, compared with Eskom's own average cost of 89.51c/kWh. The renewable energy cost is partly recovered in the tariff allowed by the National Energy Regular of SA (Nersa).
"I have no desire to be part of a team that does not recognise contracts," Mabuza said. "I want to lead a company that honours all contracts in letter and spirit.
"But I cannot contract to my own detriment. If I know something I am buying now is available cheaper then I must re-open discussions about the price. Our approach on renegotiation is just that – renegotiation. Our government is not going back to price controls. But there is always scope to talk and renegotiate. If not, it's fine."
Eskom's board undertook a strategy review which culminated in a turnaround plan presented to government, the utility's shareholder, on 28 November last year. Since then, it has never been made public but has been extensively reviewed by other government-appointed committees. Mabuza said the president was likely to reveal the final plan "… in the not too distant future".
The board has also reviewed Eskom's coal contracting strategy to favour dedicated long-term coal supply contracts, with preference for supply by conveyor rather than road or rail.
"Our top customers, who provide 36% of our power, have asked for a predictable price path so they can plan long-term," Mabuza said. "To be able to offer that predictability we need to find a settlement on a price path.
"The original model that made Eskom the cheapest electricity producer in the world was based on building power stations on coalfields. We have moved away from that, now we transport coal to the power stations and electricity to the consumer, and are surprised why we are so expensive."