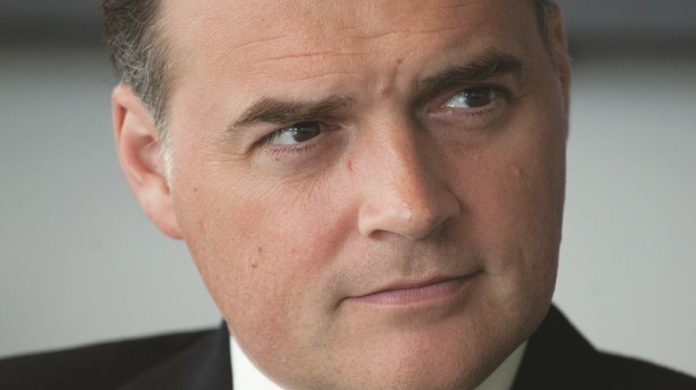 THE consolidation of South Africa's gold mining production under the control of a single company would be "very interesting" and "something that we could invest in," said Evy Hambro, head of the UK's BlackRock World Mining investment trust.
Asked at the Joburg Indaba whether South Africa would play a part in the anticipated consolidation of the world's gold mining sector, Hambro said: "In regards to consolidation, some of the benefits of Nevada aren't easily available.
"But in South Africa, there could be a hope that a South African national champion could be created in the gold space. That would be very interesting, and it is something that would be interesting to invest in."
The combination of Barrick Gold and Randgold Resources, followed by the merger of Newmont Mining with Goldcorp has thrown the spotlight on building gold mining asset portfolios of quality, generating cash and profits. This consolidation, which has also been extended to a joint venture in Nevada between Barrick and Newmont, has raised the question as to whether smaller companies should do the same.
"We have seen the start of the consolidation process in gold in terms of synergies and improving management teams," said George Cheveley, portfolio manager at Investec Asset Management in London.
"People are also questioning single asset companies. So there is pressure on consolidation; but it is a difficult thing to do and people are waiting to see what comes out of mega mergers first," he said. "But we do need a round of consolidation and I think South Africans will be at the party; they will certainly be involved in all aspects of consolidation."
AngloGold Ashanti has put its Mponeng and Mine Waste Solutions assets up for sale raising the prospect of them being bought by Harmony Gold or Sibanye-Stillwater, the two other largest gold producers in South Africa. Were Harmony to buy the AngloGold assets it would grow gold production about 400,000 ounces a year to just shy of 2 million oz/year.
Speaking at the Joburg Indaba, Harmony CEO, Peter Steenkamp, said his company had been rewarded by continuing to invest in South Africa. He oversaw the $306m purchase of AngloGold's Moab Khotsong in 2017.
Not all are convinced, however.
Sandy McGregor, portfolio manager at Allan Gray, said he was "sceptical of gold mergers and acquisitions," although he acknowledged they might happen anyway.
Commenting on the impact of the rally in gold prices lately, McGregor said: "We could be going on an interesting journey and, therefore, lots of money could be made, and M&A might happen".