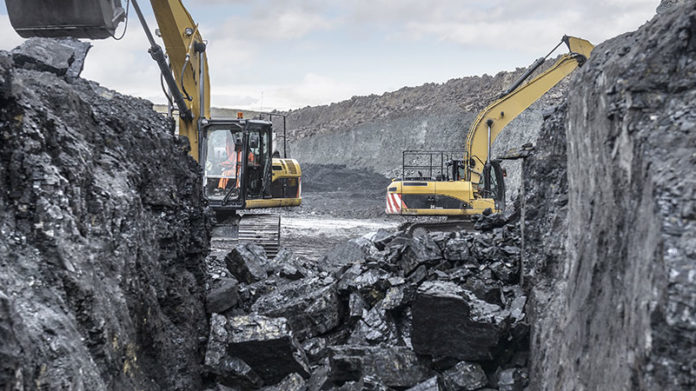 SASOL said its coal mines would operate at budgeted run-rates despite a decision to cut production a quarter at its Secunda Synfuels Operation (SSO).
The COVID-19 lockdown had resulted in "an unprecedented decline" in fuel demand since March 27, the company said. As a result, it had agreed with partner, Natref Total SA to suspend production at the Natref refinery in Durban from April 9 until further notice.
"Given the steep decline in fuels demand, a decision was also made by Sasol to reduce daily production rates at our Secunda Synfuels Operations (SSO) by approximately 25% to meet the current market demand, while maintaining optimal inventory levels," said Sasol.
"We will maintain these production rates until further notice, while carefully monitoring the supply and demand balance. A further reduction in production rates may be required depending on further developments in the fuels market," it said.
"All Sasol's mines are continuing to operate notwithstanding the lower internal demand, resulting in the external coal purchases being significantly minimised, compared to what was previously planned for the remainder of this financial year."
Sasol announced at its year-end results in February that "productivity issues" had resulted in it having to buy coal externally in order to supply SSO.
Sasol said chemicals production would continue to be prioritised "… within the revised SSO operating parameters including this cutback scenario".
Despite the suspension of production at the Natref refinery and lower production rates at SSO, the country's current demand for fuels and chemicals, including sanitisers, would be met, it said.
As a result, liquid fuels sales volumes would come in at 50 to 51 million barrels compared to previously guided levels of between 57 and 58 million barrels for the firm's 2020 financial year. Synfuels production will be 7.3 to 7.4 million tons against the previously guided range of 7.7 to 7.8 million tons.
Sasol also said it was making strides in terms of cost-cutting measures in terms of a $2bn cash saving target laid out last month.
"As referenced earlier, the company has made significant progress on the $2bn business self-help measures for financial years 2020 and 2021, which form the basis of the response strategy to the COVID-19 pandemic and oil price volatility," it said.
Sasol set down plans in March to save as much as $6bn and cut gross debt to $4bn over two years starting with a capital saving exercise as well as asset sales of $2bn or more. A third step may be to issue shares to the tune of $2bn, although it was not preferred.
The company was on the wrong end of credit ratings downgrades following cost overruns at its Lake Victor Chemicals Project in the US which was scoped for pre-production costs of about $8bn. It is now estimated to cost closer to $13bn. It also emerged that the company was not adequately protected against the dramatic slide in the oil price earlier this year.
Sasol said on March 31 that it had oil hedges are in place for about 80% of Synfuels fuels 2020, fourth quarter production, at approximately $32 per barrel. "Crude oil hedging execution will continue for the next 12 months, while US$/ZAR and ethane hedging programmes have been executed for the next twelve month period," it said at the time.
Shares in the company gained 14% in early Johannesburg trade. On a 12-month basis, however, the value of the firm's stock has plummeted 83%.