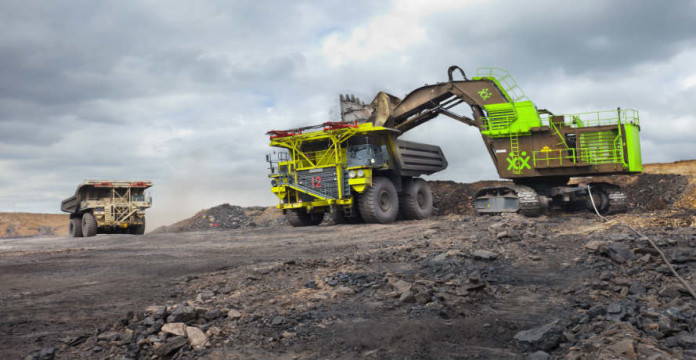 A ROW is brewing between Exxaro Resources and Eskom after the state-owned utility issued a force majeure over coal deliveries to its Medupi and Matimba power stations.
The force majeure, which applies to coal from Exxaro's Grootegeluk mine in Limpopo province, is intended to run from April 16 for up to a month after the COVID-19 related national lockdown is completely lifted.
Eskom was expected to take 25.2 million tons (Mt) from Grootegeluk in line with an offtake agreement with Exxaro.
"After consultation with its legal advisers Exxaro, is of the view that this event does not
constitute force majeure as stipulated in the coal supply agreements, as the power
stations are still capable of supplying power," said Exxaro in a statement.
Exxaro said it would "vigorously defend its position" and "take necessary action", adding that Eskom's force majeure notice was "not in accordance with the spirit of the call by President Ramaphosa requesting businesses to continue paying contractors".
Exxaro said it would work towards "a mutually acceptable resolution".
"As Eskom has not indicated the extent of the reduced coal offtake, the potential impact on Exxaro cannot be quantified until discussions with Eskom have been finalised," it said.
This is not the first time the coal supply agreement from Grootegeluk to Medupi has been in the spotlight. In previous years, Exxaro has applied penalties worth tens of millions in rands on Eskom in terms of take-or-pay provisions in the contract. This was after the delayed development of Medupi resulted in it failing to take delivery of coal.
Whilst there was a likely impact on Exxaro's share earnings in the current period, the dispute would concern investors regarding the long-term sustainability of the long-term coal contract, said RMB Morgan Stanley in a note.
"Investors we speak to frequently raise concerns around this contract and whether any chance exists that Eskom would seek to change the terms or break the contract," the bank's analysts said. "This latest move will only add more concern."
South32, the Sydney- and Johannesburg-listed diversified miner said in a third quarter update today that domestic coal tonnages during the three month period had been lower owing to a decline in Eskom supply.
However, the group also said that Eskom had agreed to a temporary adjustment in coal prices (presumably upwards) for coal supplied by South32's Wolverkrans-Middelburg Complex in Mpumalanga province to Duvha power station. The contract had been subject to discussions between the two after South32 triggered a hardship clause.