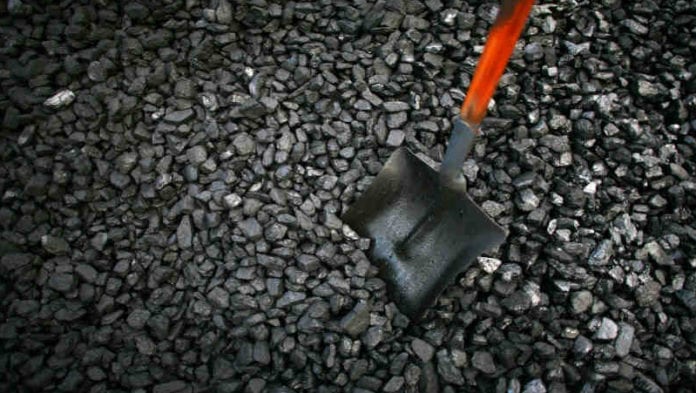 ANGLO American planned to exit its South African coal business in three years by spinning off the assets, said Bloomberg News citing written comments the UK-listed group made to shareholders.
"We believe that the long term prospects of our thermal coal operations in South Africa may be best served under different ownership," Anglo said.
The group was commenting in response to questions posed by shareholders at its virtual annual general meeting (AGM). A document detailing the questions and answers was published in a PDF document on the group's website that allowed for shareholders to ask questions as per a conventional AGM but also in line with the UK government's social distancing response to the COVID-19 pandemic.
Anglo said that its coal unit could be listed on the Johannesburg Stock Exchange within the next two to three years, but it was also considering other options, such as a trade sale. Anglo produced 17.8 million tons (Mt) of coal from South Africa in its 2019 financial year all of which was exported.
In 2018, Anglo completed the sale of its South African domestic thermal coal assets, which supplied at the time about 25Mt a year, to Seriti Resources, an unlisted investment company.
The comments are consistent with earlier statements made by Anglo American CEO, Mark Cutifani. In February, Miningmx quoted Cutifani as saying the group would own its thermal coal assets for only five more years "… and probably less than that".
Asked by Miningmx if these options could include 'spinning off' the coal mines in a separately-listed vehicle or whether the group would opt for a straight-forward sale of the assets, Cutifani responded: "Both of those options and probably others".
"Anglo has streamlined itself many times before. What we believe is that the South African government still needs thermal coal. But whatever we do needs to be sensitive and we need to make sure they [the assets] are in the right hands."
Said Anglo in its response today: "Our thermal coal operations in South Africa constitute a strong and attractive business with high quality well-located assets and with access to established export infrastructure.
"The operations provide a wide range of economic and social benefits for host communities and for the country, including significant employment, tax revenues, export earnings, and the provision of many essential community services."