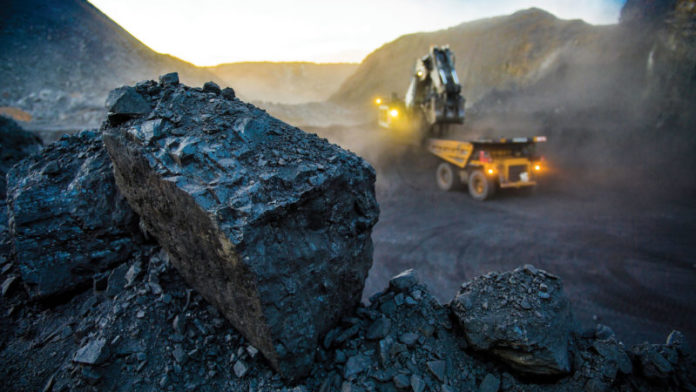 SOUTH32 appears completely justified in giving the proposed sale of its South African thermal coal business a long-dated completion.
The Sydney- and Johannesburg-listed mining group said in April it anticipated closing the sale of a 91.8% stake in its South African Energy Coal (SAEC) by December – more than 12-months after having named Seriti Resources as the successful bidder for the 28 million tons a year (Mt/y) assets.
Commenting in an operating update today, Eskom divisional head of generation, Bheki Nxumalo, said the firm's executive committee was still to review a due diligence on a possible permanent increase in the cost of coal from South32's Wolvekrans Middelburg Complex (WMC) to Duvha power station.
WMC is an important cog in SAEC, but it is also a heavily loss-making one as a result of a  coal supply agreement with Eskom's Duvha. Mike Fraser, COO of South32, has gone so far as to describe the Duvha contract as prejudicial, and on terms that no coal producer would be able to sustain.
The two sides agreed to a temporary price lift earlier this year but it needs to be converted into a long-term agreement, or Seriti's purchase of SAEC might be at risk.
"South32 declared hardship [on the contract] and we are now finalising a due diligence by a team of specialists appointed to do that," said Nxumalo.
"Based on the outcome, we will take the report to the executive committee (exco) and the board. But we can't pronounce on that until the due diligence is completed," he said.
Nxumalo also commented that negotiations were underway with Seriti regarding the supply of coal from its New Largo project, bought by Seriti in 2017 from Anglo American for R850m, and closed as a transaction in 2018.
In Anglo's hands, New Largo was a multi-billion rand enterprise but Seriti – an unlisted company with a smaller balance sheet – is thought to be setting about a more modular approach to New Largo – a designated coal supplier to Eskom's 4,800MW Kusile power station project.
Nxumalo confirmed plans were afoot for Seriti to supply Kusile. "Negotiations with Seriti are still ongoing. We are hopeful that by the end of this winter we will have concluded the short term interventions for mining areas that can … start delivering coal earlier than the main mine," he said.
In April, Eskom issued a force majeure to South African coal suppliers stating that it couldn't receive more deliveries as its stockyards were at capacity. This was owing to the three week COVID-19 related lockdown which resulted in less economic activity and, therefore, lower electricity demand.
Eskom COO, Jan Oberholzer, said the force majeure had not yet been lifted, but he said coal producers would be paid for coal so far delivered. There had also been no suspensions of contracts. "The force majeure was in place to the end of May and we are now reconsidering the situation," he said.
"Demand has increased so we are in the process of discussing with some of the affected mines. We will come back shortly and say what it's all about and what will happen."