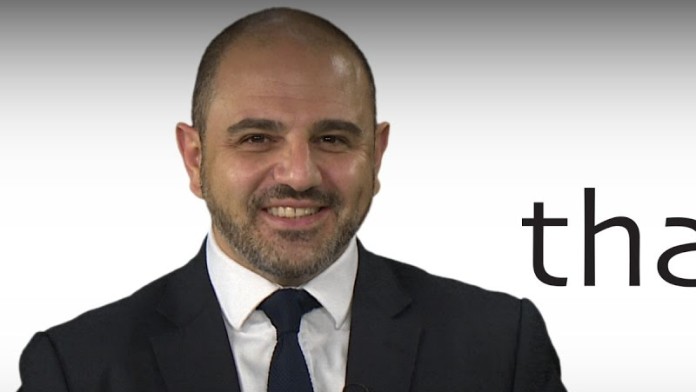 THARISA has suspended the interim dividend owing to uncertainties created by the COVID-19 pandemic which saw the firm idle its mine in South Africa's North West province  for three weeks and suspend construction on its capital projects.
"We will review the dividend for the year-end because we do have a dividend policy," said Phoevos Pouroulis, CEO of Tharisa in an interview. "We have just take a conservative outlook and to preserve cash because of the uncertainty," he said.
Pouroulis was commenting following publication of robust numbers from the company for the six months ended March. Earnings before interest, tax, depreciation and amortisation (EBITDA) was up 20.3% year-on-year to $30.1m.
This was built on increases in both platinum group metal (PGM) and chrome production, the latter 6.3% higher year-on-year, and supported by the effects of rand depreciation to the dollar, especially in the first three months of 2020.
Headline earnings per share declined 7.5% to 3.7 cents/share.
From a balance sheet perspective, the firm had containable net debt to equity of about 9.9% and a cash balance of a shade over $40m as of March 31. Tharisa had been "quite proactive" with lenders, earning interest repayment holidays. "This didn't mean we were falling short of debt obligations. We are in a strong position. But we do need to produce; we need to continue operating."
Pouroulis said the company wasn't yet able to update production guidance after it was suspended earlier this year in the teeth of the COVID-19 related lockdown. "We would love to get back to original guidance," he said.
Tharisa had forecast chrome production of between 1.45 to 1.55 million tons (Mt) for the current financial year which ends on September 30. PGM production was guided to a band of 155,000 to 165,000 oz.
During the lockdown, Tharisa suspended the development of its R781m Vulcan concentrator new capital build which was part of a strategy to take chrome production to two million tons a year by this calendar year.
The project remained in shutdown with a likely six month delay on delivery with commissioning now put out to end-June 2021. Vulcan's development had been "in full swing" at the time of the lockdown announcement. The firm's 300,000 ton a month Voyager plant had been restarted in April.
A feature noted globally in commodity markets, in differing degrees, is that the impact of COVID-19 related lockdowns affected demand and supply side economic activity. China, which accounts for most of chrome production from Tharisa, had begun to restock inventories following some depletion and owing to reduced imports.
"We have seen the chrome price react positively to the disruption," said Pouroulis. Chrome prices were about $155/t whilst the "fairly healthy" rand price was the basis for a potential strong second half of Tharisa's financial year.