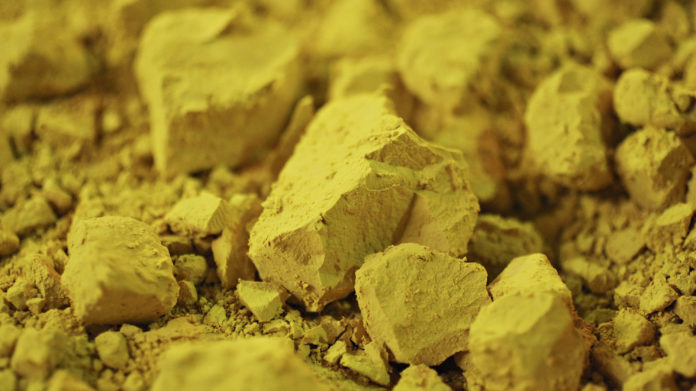 THE price of uranium has surged to its highest level since 2014 owing to buying pressure exerted by Sprott Inc, an investment firm that is trying to corner the physical market, said Bloomberg News.
Sprott, which launched its Physical Uranium Trust earlier this year, has built up 24 million pounds of uranium and had bought more than 500,000 pounds in a single day on occasion, the newswire said.
For comparison, total spot volume for 2020 was 92.2 million pounds, said Bloomberg News citing uranium investor Yellow Cake Plc, with utilities getting about 85% of their purchases through long-term contracts.
The buying is in addition to already bullish fundamentals.
Uranium prices must rise further to spur the restart of production to meet uncovered utility demand after 2023, according to analysts at Raymond James Financial. Earlier this year, NAC Kazatomprom JSC, the world's top miner of uranium, said it would keep its output at reduced levels through 2023.
Sibanye-Stillwater
South Africa's largest precious metals producer, Sibanye-Stillwater said on August 26 that it could separately list its uranium assets depending on studies the precious metals company was currently assessing.
The company said it was considering converting its ageing Beatrix West mine to uranium production as well as restarting uranium output from its Cooke tailings deposits west of Johannesburg. "We could see an announcement over the next quarter," said Neal Froneman, CEO of Sibanye-Stillwater, regarding the structure of its push into uranium.
Asked to clarify Froneman's statement regarding externalising the uranium, Sibanye-Stillwater spokesman James Wellsted said: "It may be, yes. It depends on what makes the most sense from a value perspective".