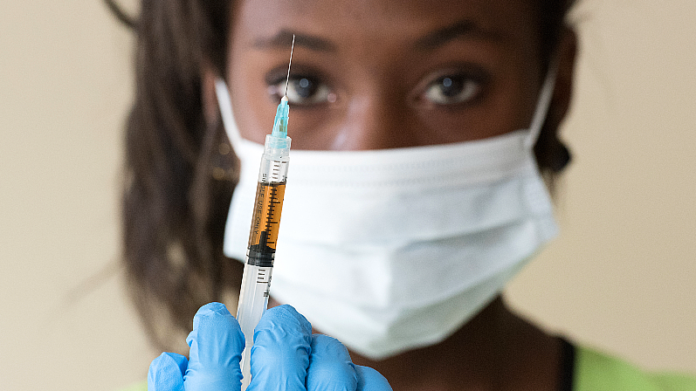 SIBANYE-Stillwater was "seriously considering" making Covid-19 vaccinations mandatory on its South African and North American operations.
Discovery, the medical scheme administrator company, was the first South African company to insist on mandatory vaccinations beginning next year. It follows similar moves by a host of major global companies from banks to airlines demanding inoculation.
"Discovery has done what is right," said Neal Froneman, CEO of Sibanye-Stillwater in a presentation on the firm's safety, ESG and gold operations today.
"This is a debate around people that are resisting taking the vaccine, but we have to look after the company as well," he said.
"You've just heard Richard talk about the cost of protocols and so on. I think it will become a world wide phenomenon where work in places where people congregate is only going to take place when people are being vaccinated.
"As a principle from a company point of view it is something that we are seriously considering," he added.
Earlier in the presentation, Sibanye-Stillwater COO, Richard Stewart said there had been an increase in the company's fixed cost base over the last 18 months as a result of Covid-19 protocols. For example, the company had to "double up" on staff transport. "We will look to reduce this as we vaccinate," he said.
There had also been an impact on productivity as employees were infected or were being put into quarantine.
"What has particularly hit us in this third wave [of Covid-19 in South Africa] is that we've had a lot of senior people off ill. This has impacted operations and had a severe impact on safety," Stewart said.
Sibanye-Stillwater had vaccinated 60% of own workforce ahead of minimum target of inoculating 70% of staff. It was in talks with the South African government to extend its vaccination drive into communities, he added.
The company employs about 84,000 people across its South African and North American operations.
Support growing for mandatory vaccinations
Froneman's comments follow those of Mike Schmidt, CEO of African Rainbow Minerals who disclosed to Miningmx earlier this week his personal view that Covid-19 vaccinations ought to be made mandatory.
"I would do it, but it is a tough call to impose that," said Schmidt on September 6 following the firm's year-end results presentation.
"I would love to push that through. We owe it to our people, families, and communities," he said. About 28% of ARM's employees were vaccinated," he said.
Schmidt said he already had two Covid-19 vaccinations.
"I grabbed the first opportunity, and if I need a third shot because of a different strain, I will be first in line again. All my corporate staff and management team at all the mines are vaccinated," he said.
"ARM has no policy regarding Covid-19 vaccinations, but we aggressively encourage and support the vaccination programme," he added.