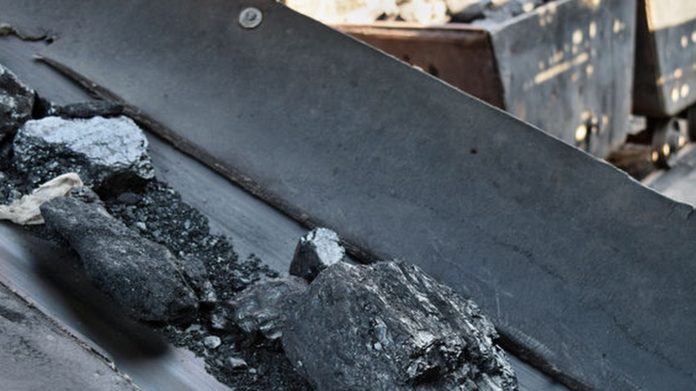 THUNGELA Resources said today thermal coal production for the year ended December 30 could be as much as 1.2 million tons (Mt) lower than previously forecast owing to disruption on the coal line operated by the state-owned Transnet Freight Rail (TFR).
The Johannesburg-listed coal producer, which was created from the demerger of Anglo American's South African export-focused thermal mines, said annual output was expected to come in at between 14.8Mt to 15.2Mt compared to previous guidance of 15Mt to 16Mt.
Volumes on the coal export line to Richards Bay from the firm's mines in Mpumalanga province had been interrupted all year. There was an initial improvement in performance after TFR's annual maintenance programme in July, but rail utilisation had since lapsed.
As a result, Thungela had slashed third party sales to an expected 25,000 tons in the second half of its financial compared to 926,000 tons in first half sales. It had also decided to sell high value coal at lower volumes in order to preserve margin.
The disruption was largely a result of copper cable theft and other acts of vandalism on the rail lines which is being perpetrated by armed gangs of up to 25 people, TFR has said. TFR said previously it was victim of free-for-all criminality.
In an effort to mitigate this, Thungela said the South African coal industry had helped TFR to implement "… improved security measures". It said this was expected to "… contribute to an improvement in rail performance".
The rail interruptions would have a knock-on effect for Thungela as some of its mines "… may become constrained as a result of reaching stockpile capacities from November 2021". It expected to build additional export inventory stock levels of approximately 1.3Mt during the second half of the year.
"Thungela continues to work together with the South African coal industry and TFR to improve the levels of infrastructure availability and performance," the company said. Shares in Thungela fell 4% by late afternoon trade in Johannesburg.
Transnet, the parent company of TFR, said over the weekend that coal exports from South Africa could face more disruption after a fire broke out at the Richards Bay Bulk Terminal.
Transnet had subsequently declared a force majeure, said Reuters citing a statement by the company. The fire, which broke out on Wednesday, affected the conveying system at the port, it said. Transnet did not say whether or to what extent exports of commodities such as coal, steel and other minerals would be impacted.
"The terminal is engaging with its affected customers and is in the process of putting the necessary contingencies in place as some routes are operational," it said. "The cause of the fire is still unknown and a preliminary investigation is currently underway. Expert assessors and investigators are onsite establishing the extent of the damage," it said.