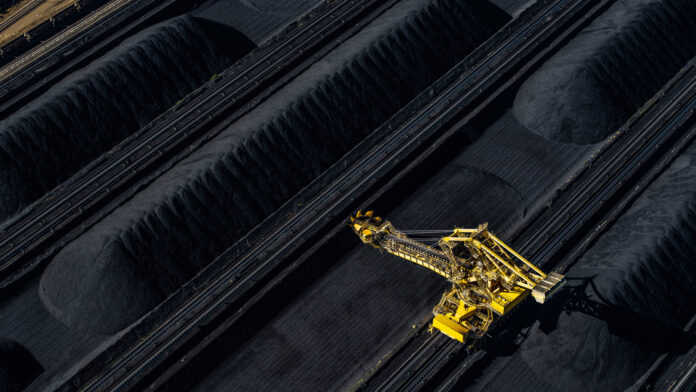 THE on-going train smash that is Transnet Freight Rail (TFR) has now knocked back coal exports through the Richards Bay Coal Terminal (RBCT) to levels last seen in 1993 as a combination of strikes, derailments, cable theft and general inefficiency hammered coal volumes railed to the terminal during 2022.
TFR only managed to rail 50.43 million tons (Mt) of coal to the RBCT last year – down from 58.1Mt in 2021 which was then the worst performance since 1996 – and the terminal managed to export 50.35Mt compared with 58.72Mt in 2021.
This shortfall should be seen against the forecast of 70Mt that TFR was supposed to rail in 2022 and the total throughput capacity of the RBCT which has been 91Mt/year since 2010.  The terminal's best ever performance was achieved in 2017 when 76.5Mt were exported.
In prior years the RBCT would have been able to offset part of the drop in railage volumes by drawing on its stockpiles. The terminal has 91 stockpiles able to hold a total of 8.1Mt of coal. According to RBCT CEO, Alan Waller a stockpile of above 4Mt was considered "optimal", but last year the terminal ran its stockpile at an average of between 2Mt and 3Mt because of the poor railage deliveries.
Waller said the target export throughput for the current year to December was 60Mt.  Asked how realistic this target was Waller replied he believed it to be achievable assuming that the new round of initiatives and collaboration underway between RBCT and TFR actually delivered the planned benefits and there were no more strikes or major derailments during 2023.
His optimism is despite the fact that TFR's performance looked at on a quarterly basis deteriorated from an annualised level of 55.3Mt/year in the first quarter to 38.6Mt/year for the last three months of the year.
Waller said the fourth quarter was particularly bad because during it TFR was hit by a 12 day strike while the rail line was affected for 10 days by a major derailment and there was an unexpected upsurge in cable theft.
Waller commented that the strike and the derailment together had cost the RBCT some five million tonnes in lost railages and exports.
Persistent decline
The past few years have seen numerous optimistic statements from RBCT management about various combined initiatives and collaboration between the terminal and TFR management to turn TFR's performance around but railages have been dropping steadily since 2017 and have fallen off a cliff since 2020.
At top management levels there is also now a confrontation underway between the Minerals Council of South Africa and the Transnet hierarchy because of the damage being done to the country's mineral exporters and Transnet's unwillingness to set up "meaningful" partnerships with the private sector. The Minerals Council called for the resignations of Transnet CEO, Portia Derby and TFR CEO, Sizakele Mzimela.
Asked for precise details of the RBCT's relationship "on the ground" with TFR which was supposed to be improving railage performance Waller replied: "I can't speak from a Minerals Council level. Where I sit at a terminal level from an operational point of view the relationships are good.
"There is good commitment. We continue to communicate. Don't get me wrong we have our challenges. We butt heads regularly, but there is definitely an acceptance that we have to work together to turn this around. We have kept our focus on moving coal."