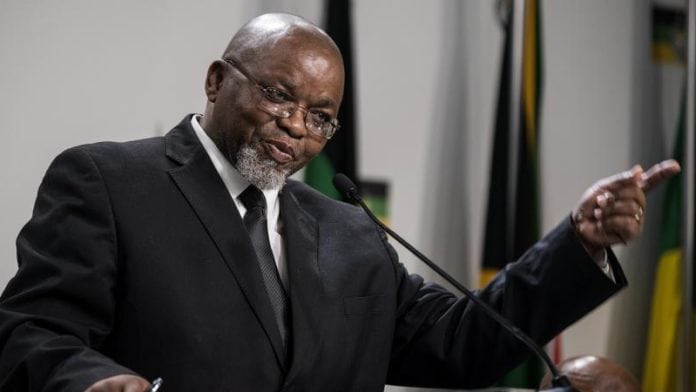 SOUTH Africa's minerals and energy minister Gwede Mantashe said there had been little evidence of companies adding new power to the national grid despite promises of 10GW in  private sector projects.
The Minerals Council South Africa said earlier today mining companies was currently installing 10GW of renewable embedded generation – a capital outlay of R160bn.
During a media briefing on the first day of the Mining Indaba conference in Cape Town, Mantashe was asked what the holdup was to realise the additional power to South Africa, which is experiencing the worst blackouts in history.
Mantashe responded that government lifted the initial cap on embedded electricity generation. "You don't need a licence to do it. What do they want us to do? Build the power stations for them? We're not seeing any stampede of any companies wanting to build their own generating capacity. But I hear there is 9GW in the pipeline".
In a follow-up remark, it was pointed out to Mantashe that renewable energy generation cannot be added because Eskom cannot provide grid capacity to link more renewable projects to the national grid.
"Grid is a problem in Eskom," Mantashe responded. "We could only announce 1,000MW because of the grid problem. But the problem is in Eskom and Eskom is not in our department. I can't say to them: 'Build some grid in the Northern Cape. It's not in our portfolio'."
Late last year, Bid Window 6 for the renewable energy independent power producers' programme (REIPPP) kicked off fuelling hopes it was going to be the largest energy procurement round yet.
But when the REIPPP results were announced, only five bidders were chosen, producing a total 860MW. The reason for the limited update is Eskom could not provide grid capacity to link projects.
Transnet
Mantashe was also asked about the strained relationship between Transnet and the Minerals Council. Late last year, a confidential letter sent to the Transnet board was leaked to the media in which the council called for the removal of Transnet CEO, Portia Derby.
Derby hit back, saying the Minerals Council was opposed to transformation by attempting to restrict black mining companies access to export markets.
Mantashe said his understanding was that the council and Transnet's board had constructive engagements and that there will be cooperation to overcome the logistical challenges.
"We can all get on our podiums and insult one another, but the solution is working together. The Minerals Council is prepared to invest resources to resolve the problems. So, we're hoping for a solution on that. There's no need for me to step in. We must allow the council to resolve it themselves," Mantashe said.