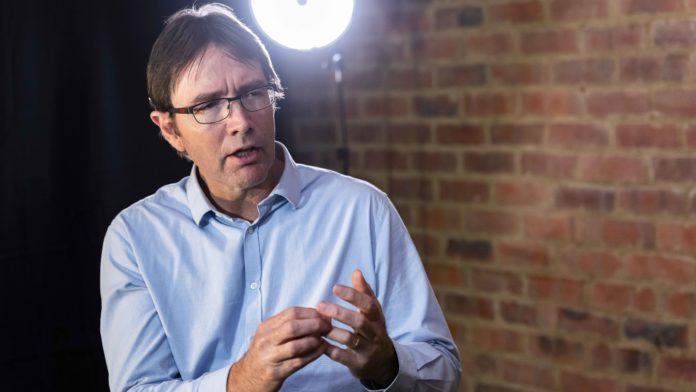 MINERALS Council CEO Roger Baxter – who will step down in April this year – says he is leaving because it's time for him to move on and not because he is 'gatvol' with the ANC government which has opposed and stonewalled much of what the council has tried to achieve over his nine-year tenure.
Interviewed at the Mining Indaba Baxter (56) commented: "I am not gatvol and I am not burnt out. We have achieved a lot. I am going to take some time off and then I will return to a new position in the mining sector in 2024". He declined to provide specifics of what he intended to do on his return.
Baxter is leaving after a year during which he said the South African mining industry "shot the lights out" with mineral production reaching a record high of R1.18 trillion in 2022 while the mining sector's contribution to GDP rose by 4% to R494bn with the value of commodity exports reaching R878bn.
But the performance of the South African mining sector could have been much better were it not hamstrung by the huge rail and port logistics problems and power interruptions which are under the control and management of state-owned enterprises Transnet and Eskom.
The Minerals Council estimates the opportunity cost from rail and port constraints rose to R50bn in 2022 from R35bn in 2021 and that, if the rail network was working at nameplate capacity – with a few minor enhancements – South Africa would realise R151bn more in annual bulk mineral sales.
The Minerals Council also estimates production will be down about 6% in 2022 with the volume of mining production falling below pre-Covid-19 levels because of structural constraints "leaving the industry unable to respond to higher commodity prices".
In a nutshell, South Africa missed out on the last mining boom a decade ago because it was unable to capitalise on it through greater exports and investment in the mining sector and the country is in the process of missing out again on the current mining boom for the same reasons.
These have been the bugbears – along with a string of regulatory obstructions and confrontations over fundamental issues such as the level of black economic empowerment in the mining business – that Baxter and the Minerals Council have been fighting the government over for nearly a decade with limited success.
That's despite frequent statements by Baxter to the effective that "constructive engagement"" was taking place between the two sides.
The latest flashpoint is Transnet where the Minerals Council has called for the removal of Transnet CEO Portia Derby whose response – again in a nutshell – has been to describe the Minerals Council as a capitalist monopoly intent on restricting access by black mining companies to the lucrative export markets.
Despite this situation Baxter insists once more that constructive engagement to resolve the issues is underway.
Asked for details, he replied "We had given the Transnet management team a lot of time over the past two years to work on the various challenges we had brought to their attention.
"Subsequent to the confidential letter sent to the Transnet board (which called for Derby's removal and was leaked to the media) we have had a board engagement with the Transnet leadership led by Dr Popo Molefe.
"A significant engagement process was undertaken. A structure was set up to focus on what we wanted to achieve. We have had a series of discussions and meetings.
"We have four channel optimisation teams that are focused on each of the major channels – iron ore, coal, manganese and chrome – and all of these have met and focused on the critical short-term challenges on each of the lines.
"At this stage we are encouraged by developments based on the work that has been done so far but it's still early days. We need to see more progress being made".