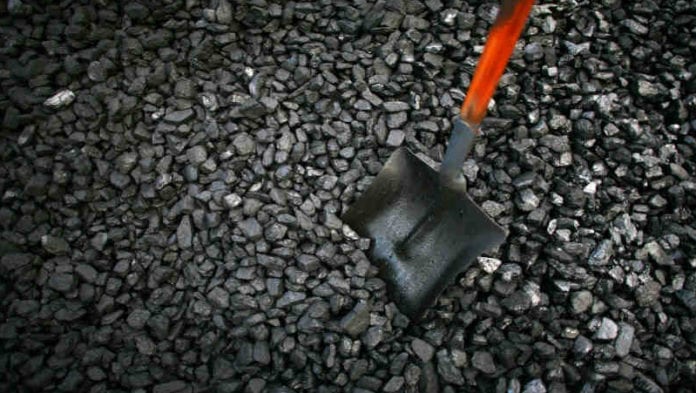 IN 2022, junior mining in South Africa generated R88bn's worth of revenue, up from R54bn in 2018, according to a study by the Minerals Council.
This was surprising, said Henk Langenhoven, chief economist. He was part of a panel who briefed the media on the second day of the Invest in Africa Mining Indaba in Cape Town.
"This is a substantial increase in revenue generated from the juniors. We don't quite know why. It could be because of the commodity boom, or just an increase in output, but I suspect coal (mining) forms a big part of this increase."
The Minerals Council currently have 38 junior companies out of a total of 77 in its fold. "So, the days of the council being there only for the big guys are gone," said Grant Mitchell, who heads up the junior and emerging miners desk at the council.
It's not all plain sailing though, and junior miners in particular have to overcome significant challenges in South Africa, such as the absence of a functioning online cadastral system and the unreliability of Transnet for rail freight.
A snap survey among mining CEOs of chrome, iron ore and other industrial minerals revealed "all of them lost money by having contracts with Transnet" said Mitchell. "Rail is their preferred method of transportation, but they have to use trucks because there's no other option. And trucking adds an extra R500 per ton to their transportation costs."
The absence of a cadastral system is another huge pressure on junior mining, said Mitchell. "Within Sadec, we're one of the few that don't have a cadastral system. We can't be left behind by our neighbours."
President Cyril Ramaphosa in his keynote speech on Tuesday said he had been informed a cadastral system would be up and running before the end of 2023. According to the Department of Mineral Resources the procurement process is expected to be completed by the end of April. But even if a cadastral system is in place, it's not a case of all systems go, cautioned Langenhoven.
"It could take six months to install the system. Then staff need to be trained. And from then on there's a backlog in terms of who owns what, who owns the same thing. It's not just a case of administrative issues. Some of these matters will end up in the courts to be untangled."
The elusive cadastral system is also putting a serious break on greenfields exploration as a percentage of mining GDP is negligible.
According to the Minerals Council's latest Facts and Figures, net fixed investment has been -0,6% in 2021. "Mining starts with exploration, the exploration companies are the beginning of everything, they need to replenish the pipeline," according to Langenhoven.
To encourage more exploration, the Minerals Council is collaborating with the JSE for the past three years trying to attract junior mining and exploration companies to eventually list on the stock exchange.
South Africa is significantly behind its peers with regard to listed junior miners. "But with the help of the JSE and a mentorship programme we can take on the emerging guys and build them up for listing," said Mitchell. Being listed will assist these companies in getting access to retail investors' funding who are less risk-averse than institutional investors.