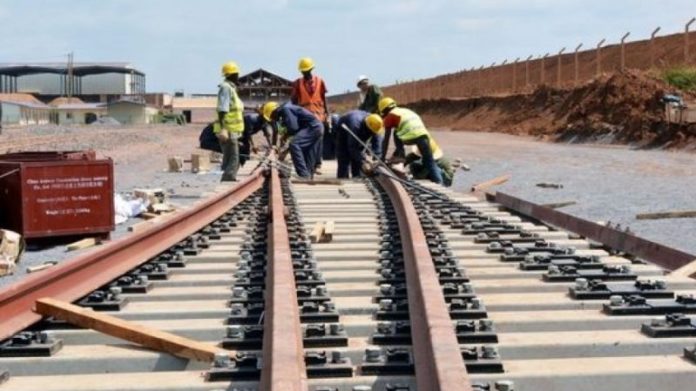 SOUTH African coal export deliveries could be restored to 60 million tons (Mt) this year following an agreement between the mining industry and Transnet to address the state-owned port and rail firm's rapidly deteriorating operational performance.
Murray Houston, CEO of Glencore Coal South Africa said today that while industry participation with Transnet was in its "early days" the partners could "still unlock that low hanging fruit".
Said Houston: "I think that the initiative can take us back to 60Mt and obviously, with sustained further momentum, beyond that".
The Minerals Council South Africa, an industry body that represents about 90% of the country's mining production, signed a cooperation agreement with Transnet in December after first demanding the resignation of its CEO, Portia Derby.
This was after severe deterioration in Transnet's performance. According to Richards Bay Coal Terminal, the export handling facility owned by companies such as Glencore, coal deliveries fell to a 30-year low of just over 50Mt in 2022.
Despite a 10-day maintenance programme undertaken by Transnet in November, the tempo (annualised run-rate) of coal deliveries from the country's coal mines to Richards Bay fell to about 41Mt in January.
The cooperation agreement has established four working groups with Transnet for manganese, chrome, coal, and iron ore freight routes with a view to tackling some of the nuts and bolts problems encountered by the company.
Houston said if improvements are sustainably made on the coal line (as well as the other commodities), it could open the door to more substantial private public partnership. "These things merge into each other, but we first have to look at the interventions to try and stabilise (the line)," he said.
"I think that is the priority, but there are long term contracts to be entered into from 2024 onwards and those discussions need further understanding on capacity as well as the capital requirements over a long term period for the line which will seriously engage the PPP concept," he said.
Gary Nagle, Glencore CEO said the "real solution" for Transnet's problems was a public private partnership "where the Government partners with the industry in some shape or form and where everyone should contribute".
"What that looks like is up for discussion. It should looks like a partnership rather than a dependent relationship. There are ideas about that and we are open to engage with the Government."
Transnet normally contracts freight volumes with substantial mining customers on a long-term 'take-or-pay' basis. In that arrangement, Government undertakes to pay for mineral volumes it fails to deliver and mining companies are bound to supply those volumes in order that Transnet's line is utilised.
As demonstrated by more than R9.7bn in penalties paid by Eskom to Exxaro Resources in a different type of take-or-pay arrangement, such sanctions are unaffordable for government-owned institutions. Transnet is currently operating at the pleasure of its lenders who have waived debt covenants.
A new arrangement could therefore see mining companies contribute working capital and expertise to Transnet's rail route as part of a new commercial arrangement.
Earlier today, Glencore announced group adjusted Ebitda totalling $34.1bn representing a $12.8bn year-on-year increase in its 2022 financial year ended December. The group's coal assets comprised 56% of total Ebitda as a result of increased prices for Newcastle and API coal grades of 163% and 117% respectively, comprising $12.2 of group Ebitda.
"The global pandemic, recovery from it and yearts of underinvestment, followed by conflict in Europe, exposed pre-existing vulnerabilities in energy security and supply chains, underpinning the generally high and volatile 2022 commodity price environment," said Nagle in notes to the firm's financial statements.