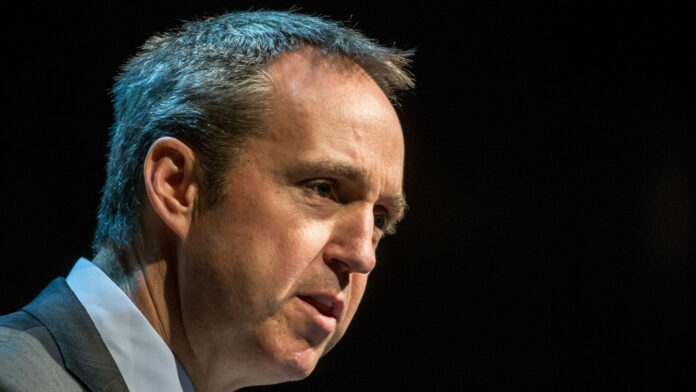 SOUTH32 is in discussions with Eskom regarding buying nuclear power for Hillside Aluminium which the Perth-headquartered group said could become uncompetitive if the talks failed.
"We have a view that ultimately Europe will not take aluminium that is not green which potentially makes Hillside uncompetitive," said Graham Kerr, CEO of South32. It was critical the firm, Eskom, and other stakeholders came to an agreement, he said.
South32's proposal is to buy about half of total power produced by the 1,800MW Koeberg nuclear facilities in the Western Cape. Kerr said the premise was to commercialise South Africa's nuclear which was currently "wrapped up" in total supply to the national grid along with coal-fired and renewable sources of electricity.
Kerr said South32 was willing to pay a premium for nuclear energy supply because it was beginning to see European customers were paying $10 per ton premium for 'green aluminium'. While a slim premium currently, it would widen to as much as $40/t in the medium-term and much more in the long-term.
Owing to the energy intensivity of aluminium production, the metal has a significant carbon footprint.
Kerr said there are economic benefits for South Africa including the local supply of aluminium rods in order to build "connecting infrastructure". This would be for the reticulation of new renewable power that Eskom was hoping to install and would replace imports from China. It would also provide South32's customer, the semi-fabricator Hulamin with competitive aluminium, he said.
"The way I think about it is that the nuclear isn't particularly allocated to someone," said Kerr. "We are certainly looking for a premium to access nuclear power because it is accepted as an energy source for green aluminium.
"Keep it mind it's not Hillside that benefits from this but downstream such as Hulamin and the majority of their production goes into Europe so it's quite a connected value chain. We are willing to pay premium to access that allocation of power.
"That is short term solution. In the medium- to long-term we believe André de Ruyter [outgoing CEO of Eskom] and his team had a pretty good plan at how they would decarbonise South Africa towards renewables," he said.
One potential complication is how nuclear power supply dovetails, if at all with South32's current power contract with Eskom. Agreed in 2021, the power agreement is tariff based with escalations linked to inflation (producer price index).
It replaced a highly unpopular, long-standing power supply deal in which the cost of electricity supplied to Hillside was linked the LME price movements for aluminium.
Earnings slide
Earlier today, South32 announced $560m in underlying interim earnings representing a 44% year-on-year decline.
South32 said $299m in lower interim earnings was related to weaker commodity prices, although it noted that China's reopening following stringent Covid lockdown regulations "have underpinned a commodity price rebound" so far in the second half.
Earnings were also influenced by non-recurring adjustments including an impairment on the firm's Chile-based Sierra Gorda copper asset in which it has a 45% stake.
It contributed towards a 12% increase in half year copper-equivalent production. A production gain of a further 6% is forecast for the second half, some of which is related to the firm's increased stake in Mozal to 63.7% as well as the ramp up of the group's Brazil aluminium smelter.
South32 ended the half year with net debt of $680m from net cash at the half year stage on June 30 of $538m. It paid $784m in dividends, including a special payout announced at the year-end results in August.
For the current period, South32 said it would pay a 4.9 US cents per share (fully-franked) interim dividend totalling $224m. It also announced the $50m extension of its share buy-back programme with outstanding returns of $158m by September 1.
In addition to commodity price, the group reported a significant increase in its cost base to $3.2bn (including third party costs) from $2.7bn in the previous period. The increase partly related to inflation including market-linked increases in consumables ($361m).