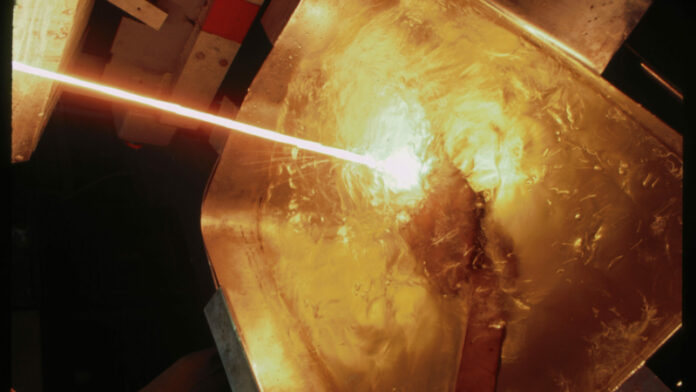 ANGLO American Platinum (Amplats) said power rationining in South Africa could reduce its recently updated refined sales forecast of four million ounces of refined platinum group metals (PGMs) by 5%.
Eskom, the state-owned power utility, has increased loadshedding to some 6,000MW leaving customers without power for up to four-and-a-half hours. For energy intensive users such as Amplats this is about 100MW in power curtailments.
Natascha Viljoen, CEO of Amplats said in a media call today that it looked "likely" an average of 200MW in curtailments per week would be applied to the group for the first six months of this year.
This was after running three scenarios of which the most likely was the performance of loadshedding of the past two months, said Viljoen. During that period Amplats had seen a curtailment of 100MW per week and two days of 50MW per week.
For industry this is equal to stage 2 and stage 4 loadshedding for two and one day respectively which for non-intensive electricity users would be stages 4 and 6 per week."It falls within our updated guidance of 3.6 to four million ounces," she said.
In December, Amplats cut its refined PGM production guidance for 2023 from 4.2 to 3.8 million oz. It also reduced guidance for 2024 to 3.6 from four million oz – potentially up to 500,000 oz less than the upper end of previous 2024 guidance of 4.1 to 4.5 million.
Viljoen was commenting following the publication of Amplats' financial and operating numbers for the 12 months ended December 31 in which it said it would pay a final dividend of R9bn. This would take the total payout to 62% of headline earnings.
This was despite a 38% decline in headline earnings for the period to R48.8bn (the lower end of guidance) which Viljoen said was a result of lower sales and cost inflation.
The final payout is equal to R34 per share and the full payout for the 12 months ended December totals R30bn or R115/share. Adjusted earnings before interest, tax, depreciation and amortisation (Ebitda) was 32% lower at R73.9bn.
Total platinum group metal (PGM) production was four million ounces (2021: 4.3 million oz), a year-on-year decline of 6%.
Refined production however was 25% lower year-on-year owing to the release of a million ounces in inventory in 2021 following processing problems experienced by Amplats in that year and a build up in the year under review.
This latest build up was related to a delay in the commissioning of the Polokwane smelter rebuild which Viljoen said was due to supplier quality deficits.
Nonetheless, the firm's Waterval and Mortimer smelters had outperformed in lieu of Polokwane with the result that the increase in net inventories was contained to 100,000 ounces as of December 31.
Viljoen announced last week that she intended to step down from Amplats but was committed to serving her 12 month notice period while a replacement CEO was found.