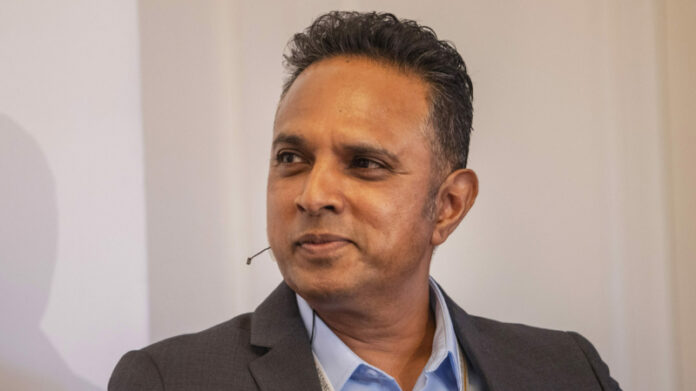 SOUTH32 said a proposal by Transnet to allocate capacity on its freight rail service to junior miners would increase costs and frustrate growth in manganese production.
Transnet has made the redistribution of up to 15% of its rail export allocation part of contract renewal negotiations with mining firms. The proposal is being rolled out currently with manganese producers.
Noel Pillay, COO of South32's Africa and Colombia operations said the discussions for a renewal of the firm's manganese export capital allocation contract (MECA 3), has begun as the MECA 2 agreement ends in March. "They are kicking that into play and have engaged us formally – all the producers of manganese in that regard," said Pillay on Friday. "We are yet to have further discussions about how it.
"We would like to argue that that shouldn't be applied in full to us," said Pillay.
"If it eventuates to that 15%, it is problematic. It increases costs. Every ton on road is significantly more expensive than a ton on rail," said Pillay. "It would stymie expansion South32 wants to build at its Wessels manganese mine (in the Northern Cape) owing to the cost of railing additional production on the road."
"It would be very difficult to approve a big expansion because of the cost of putting the stuff on the road," said Graham Kerr, CEO of South32. "To put manganese on the road for delivery to China you need a price of $5/t to make that reasonable. It doesn't leave a lot of margin if you want to invest in the business."
According to data published by industry publication Metal Bulletin, the manganese price out of Gqeberha as of the beginning of February was $3.91 per dry metric ton. The price of the metal hasn't been above $5/t since the middle of 2020.
In order for mining companies to acquire an increase in their rail allocations, Transnet has asked them to put up money first.
"Putting money up front in a public private partnership with limited control or limited ability to dictate the pace or the risk of things changing between MECA 2 and MECA 3 …? That would make me uncomfortable and make our investors comfortable," said Kerr.
Transnet CEO, Portia Derby said in October that 94% of Transnet's rail capacity for the mining industry went to large miners, and only 6% to junior miners. In iron ore, there was a waiting list of 14 junior miners, she said. Currently, only 12% of manganese rail capacity was allocated to emerging miners. As a result, she announced that Transnet intended to double its allocation for junior miners to four million tons a year (Mt/y) from 2Mt/y.
The measures, unveiled at the Joburg Indaba conference in October, horrified the sector. It said that Transnet should focus on delivering the tons in terms of its current contracts with the mining sector.
In December, the Minerals Council wrote to Transnet's board demanding the resignation of Derby. Following discussions between the sides it was decided to improve cooperation with the council establishing four working groups across iron ore, manganese, coal and chrome.
In January, Richards Bay Coal Terminal announced that coal export deliveries for the 2022 calendar had fallen to a 30-year low.