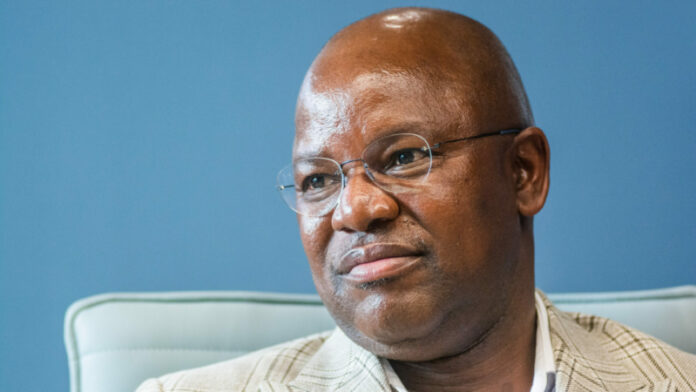 THERMAL coal miner Thungela Resources pushed the boat out this month, announcing plans to buy Ensham, a coal mine in Australia's Queensland, for R4.1bn. There goes the special dividend, investors may sigh.
They would have a point. Thungela was listed in June 2021 after the demerger of Anglo American's South African coal assets, on the premise it would carefully nurse unwanted coal mines to the grave. Anglo's then CEO Mark Cutifani estimated that even after certain expansions were completed, Thungela would operate for only about 12 years.
Then the coal price rocketed. Suddenly, Thungela was transformed into a cash monster. Off the back of a 2,000% increase in interim earnings, it announced a R60 a share dividend, which amounted to a 21.7% yield on the then share price of R276.80, up from R29 a share at its Joburg debut.
Shares in Thungela have since cooled in line with softer coal prices, owing partly to a less severe European winter, and on bad news from Transnet, the state-owned rail and ports company. But they are still trading at a healthy R219 after registering a R377.52 record high in September.
Surely, though, a special dividend is not out of the question, especially owing to the highly cyclical nature of the coal markets and the risk of a pure play commodity company? At a minimum of 30% of adjusted operating free cash flow, Thungela's dividend policy is solid, if unspectacular. Certainly, a payout can be exceeded even with the R2bn Elders project on the horizon, aimed at replacing production from the exhausted Goedehoop colliery.
But the acquisition of Ensham, a 3.2Mt a year mine, may well change the equation. This is not a company content to stay in harvest mode. Thungela CEO July Ndlovu is talking about having opened the door to more expansion in Australia, especially as Ensham is located in the Bowen Basin, a mineral-rich region well served by infrastructure.
Asked if Thungela has departed from its original mission, Ndlovu replies:  "Everyone says that, but we never said that. While it looks like an expansion in our hands, actually all that is happening is left pocket, right pocket — it's moving from one responsible owner to another." The strategy is to buy up operating coal assets rather than build new ones. "We don't want to increase the global footprint of carbon units."
Fair enough, but the FM has also heard speculation that Thungela was recently in the mix for another asset that wasn't in coal. Ndlovu declines to comment on the firm's plans, though he also talks about an "asset strategy" rather than a commodity approach to strategic growth. "We prefer to do that quietly," he adds.
This story was first published in the Financial Mail.