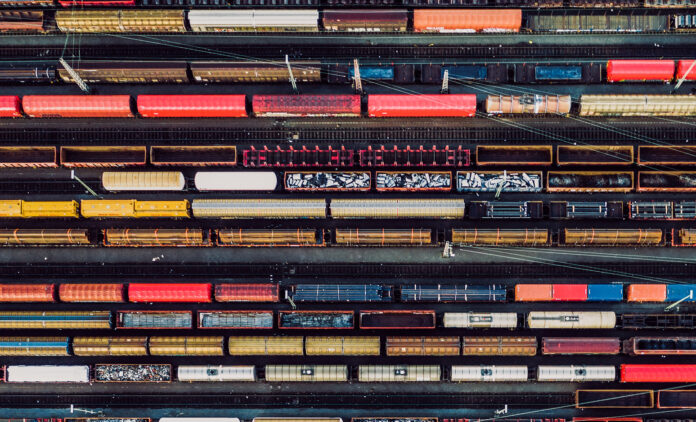 WHAT exactly is going wrong at Transnet Freight Rail (TFR), the largest business unit of the state-owned ports and rail company? Speaking to company executives at the Mining Indaba earlier this month, there was reticence to go into specifics but it appears an institutionally-wide dysfunction, large and small, is adding up to an enormous cost for the mining sector and the fiscus.
Analysts estimate Thungela will suffer an opportunity cost on about 900,000t of coal owing to TFR's inability to rail it to Richards Bay port.
That's a total of 11.9 million export tons down from 13.6Mt year-end guidance. "We'd be interested to know if this is at the port or the mine," say analysts at RMB Morgan Stanley. "If it's at the port, then it is readily saleable and the stockbuild is strategic in nature. If it's at the mine, moving it to the port will be difficult."
In terms of earnings, every million tons lost to issues such as Transnet snafus lowers earnings before interest, tax, depreciation and amortisation by 7%. Unrailed tons also hurt Transnet. Themba Mkhwanazi, CEO of bulk commodities at Anglo American and the group's former CEO of Kumba Iron Ore, says the problems at Transnet are both systemic and endemic.
The restrictions of the Public Finance Management Act (PFMA) — which forces state-owned companies to have capital-intensive procurement approved by the National Treasury — are cumbersome, especially when Transnet employees haven't planned properly. Transnet's 10-day maintenance programme in November, intended to improve service on the North Corridor that transports coal from Mpumalanga to KwaZulu-Natal, had little impact despite a private sector intervention.
"We saved Transnet about R1.6bn in revenue that would have been lost because it hadn't bought parts for the maintenance in time. We managed to procure the equipment in days," Mkhwanazi says. He says the Minerals Council South Africa is proposing a relaxation of the PFMA for TFR to get work done.
Transnet planning overall seems to be inadequate. Anglo American CEO Duncan Wanblad says his group now spends months preparing for a major shutdown because supply chains are clogged and acquiring parts takes longer. "Second, you make sure you have the tools, the physical engineering, to maintain things at the right time. And skills. By the way, Transnet is not completely unskilled — there are a lot of technical skills," he says.
One criticism of how Transnet works at a granular level is that it's highly analogue, when the rest of the industry is increasingly digital. "That is a more strategic thing. We [Anglo] aren't completely digital. It is a journey. It doesn't mean you can't operate effectively, it just means your opportunity to optimise is much smaller," he says.
"But there are simple things like dealing with locusts on the line, dealing with bridges and watering from weather and preventing collapses on the line," says Wanblad. Despite industry comments that Transnet has been open to private sector collaboration, it's clearly a joint effort in its infancy.
"What would be great is if we could get into the operational and de-bottlenecking issues within the operations and lend our own expertise to help solve some of these things in the short term. That's what we're trying to do with the various forums," Wanblad says.
Four of these have been established between Transnet and the Minerals Council aimed at specifically tackling coal, chrome, manganese and iron ore. Outgoing council CEO Roger Baxter says while Transnet's position is perilous and deteriorating — the "tempo" or annualised run rate of the coal line fell to 41Mt in January from a 30-year low of 50Mt for 2022 — he thinks a turnaround is possible.
"Much of what has happened over the past few weeks appears to be constructive," says Doug Gain, CFO of coal miner Seriti Resources. But he thinks fixing operational issues also needs to be backed up by the government. Transnet CEO Portia Derby's call for more black-owned operators on the line when the line is not working properly occludes the issues.
"Private capital is going to rush in but you need to deregulate and allow capital to be incentivised. Transnet is supposed to be a lever to growth, but it is involved in exclusionary shrinkage," Gain says.
This story was first published in the Financial Mail.