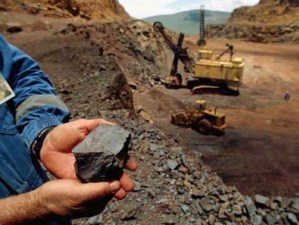 [miningmx.com] – SHARES in Kumba Iron Ore gained 8% in Johannesburg today as investors put some store by the firm's restructuring plans.
The share price improvement advances the share just under 20% over the last 30 days valuing the company at some R12bn. However, there may be further trouble for Kumba in the long-term should iron ore prices remain at current levels.
Analysts think that the company will continue to burn cash and that Anglo American, which has a 70% stake in Kumba Iron Ore, may view its investment as non-core, and could even sell the entity if a buyer were to emerge.
Kumba announced on January 28 that it could cut just under 4,000 full time and contractor jobs as it focused operations on a smaller shell pit at the Sishen mine which ordinarily produces about 30 million tonnes/year (mtpa) of iron ore.
The financial impact of the restructuring – and more importantly the ".. significant impact of the weaker iron ore price outlook" led to a R6bn impairment of Sishen – half of Kumba's current market value.
The impact on full-year figures is heavy.
Kumba advised shareholders today that headline earnings would be no more than R3.86bn while headline share earnings would be between R11.45 to R12.05/share – a decline of 65% to 67% year-on-year.
Basic earnings per share were expected to come in at between R1.37 and R1.52/share, a decline of 95% to 96% year-on-year.
"The decrease in earnings is largely attributable to the significant decrease in export iron ore prices," the company said in a statement.
"The deteriorating iron ore price environment has necessitated a reconfiguration of the Sishen pit to a lower cost shell. This, together with the significant impact of the weaker iron ore price outlook, has resulted in an impairment charge relating to Sishen mine of R6bn (pre-tax)," the company said.
While Kumba's 12 million to 13 million tonne/year (mtpa) Kolomela mine was functioning satisfactorily, the operation was not large enough to offset the problems at Sishen, Kumba's flagship mine which produces about 30mtpa of iron ore.
The restructuring of the mine was not considered sustainable by one analyst and while the company could survive at $40/t in the medium-term, Sishen's problems would come back to haunt it, especially as it only had an eight-year life of mine.