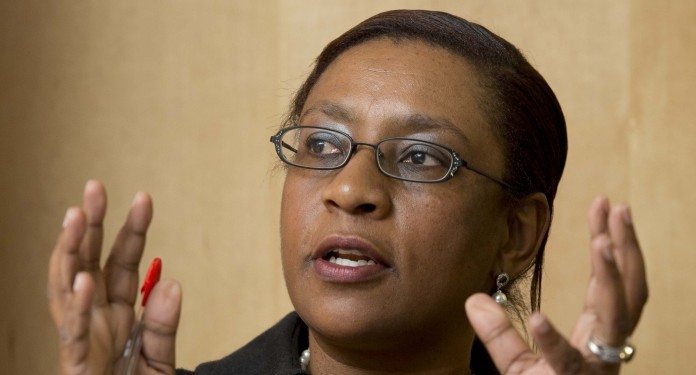 MERAFE Resources shares firmed slightly to around 90 cents on the JSE today after the release of interim results showing the ferrochrome producer had coped well with grim market conditions during the six months to end-June.
Merafe – which is the black economic empowerment minority partner in the Glencore – Merafe chrome joint venture (the Venture) – maintained its interim dividend while chopping debt and keeping costs under control despite the 9.4% jump in electricity charges introduced from April 1.
Replying to an analyst's question on today's results conference call CEO, Zanele Matlala, confirmed the group's performance for the six months had been significantly helped by improved business conditions in the second quarter compared with the first quarter, but she declined to provide a quarterly profit break-down.
Global ferrochrome production dropped 4% to 5.2 million tonnes in the first half of 2016 compared with the first half of 2015 and ferrochrome pricing dropped "… to the lowest levels since 2009 when the 2016 second quarter European ferrochrome benchmark price reduced to 8 cents per pound (c/lb)." That price has subsequently recovered to 98c/lb for the third quarter of 2016.
Matlala stressed that Merafe was now poised to benefit materially from improving market demand for stainless steel – which is the major consumer of ferrochrome – and given that Merafe had a three-year wage deal in place.
She commented: "With only four out of seven ferrochrome producers currently in production in South Africa, together with the Venture's position as one of the lowest cost ferrochrome producers in the world, the Venture remains well positioned to take full advantage of this renewed positive demand outlook and market sentiment".
A key point made by Matlala was that with Merafe's debt position now under control and "… no major expansionary projects in the pipeline it is expected that from 2018 onwards free cash flow will be applied mainly to returning cash to shareholders in the form of dividends and/or share buy backs".
Merafe reduced its debt by R80m to R479.5m by end-June and has brought it down by a further R70m since then. The group's targeted debt level is around R300m.
According to Macquarie Equities analyst James Oberholzer, Merafe's first half earnings were lower than expected because of the extreme volatility in both commodity and forex pricing, but the group's cash flow generation remained strong and there was no change to Macquarie's 'outperform' rating on the stock with a 12 month price target of 115c