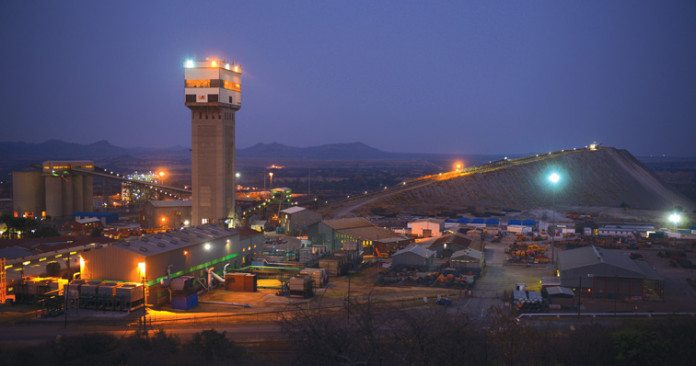 LONMIN forecast it would meet full-year platinum sales guidance of 700,000 ounces for its 2016 financial year, but said that it had not yet realised the benefits of a restructuring in which employee numbers were cut 19%.
In the commentary to its third quarter production numbers published today – in which platinum sales were down 30% year-on-year at 164,647 oz – Lonmin described operating conditions as "complex".
"The period we are reporting on has been marked by complex and competing themes as the operating environment has remained challenging," it said.
"Whilst we are pleased with the implementation of our business plan, we have yet to fully harness the associated benefits and productivity gains," it added. It expected mining teams to settle as the restructuring was bedded down.
Including its Pandora joint venture with Anglo American Platinum, platinum produced totalled 166,581 oz in the third quarter which was slightly higher than the 161,204 oz mined in the third quarter of 2015.
Goldman Sachs said in a morning note to clients that the decline in platinum sales was lower than its expectations, but probably stemmed from "a timing issue".
"Overall, a neutral set of results," it said. "Production numbers were broadly in line with our estimates. Sales came in slightly below our estimates but is largely a timing issue."
Unit costs increased about 2% to R10,596 per platinum group metal ounce quarter-on-quarter, an indication that cost cutting remained a challenge, said Goldman Sachs. "With the upcoming wage negotiations the investment case for the stock will remain challenged for a while," it added.
Lonmin said wage talks with the Association of Mineworkers & Construction Union (AMCU), which represents 80% of all Lonmin employees, had "started well". AMCU has asked for R12,500 per month from lowest paid workers.
However, wage negotiations was one of several factors that may interfere with production in the final quarter of the firm's financial year which ends on September 30.
Said Lonmin: "Historically, the fourth quarter of our financial year which has the most uninterrupted working days, is our strongest on the back of a smooth uninterrupted mining production run.
"We are, however, conscious of a number of events occurring during this year's fourth quarter, including local government elections, wage negotiations, and various holidays which have the potential to interfere with production," it said.
Net cash fell $23m to $91m as of end June owing to to $51m in capital expenditure and working capital spent. As a result, available liquidity position fell to $451m.
"Despite management's best efforts, Lonmin remains free cash flow negative," said BMO Capital Markets. "Although Lonmin continues to have access to significant liquidity in undrawn credit facilities, the longer term outlook for the company remains challenging," it added.