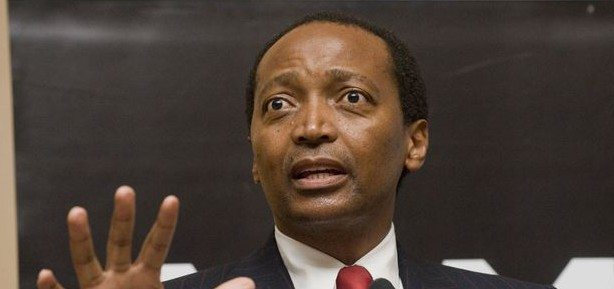 JOHANNESBURG-listed African Rainbow Minerals (ARM) and Vale, the Brazilian state-owned company, are to sell their joint venture stake in Zambia's Lubambe Copper Mine to a private equity firm for $97.1m in cash.
Patrice Motsepe, executive chairman of ARM, said in September last year that Lubambe was under review after it contributed the lionshare to the group's full-year basic earnings loss of R565m following a R1.4bn impairment of the mine. Lubambe had cost about $400m to build. ARM and Vale equally shared the 80% joint venture stake in the mine.
ARM said in an announcement to the Johannesburg Stock Exchange today that the final amount receivable for its shares was subject to the settlement of Lubambe's general banking facility and additional funding provided to Lubambe Mine by ARM and Vale between May 1, 2017 and the completion date of the acquisition.
The buyer was EMR Capital Bidco, a company owned by EMR which was described by ARM has a specialist specialist resources private equity firm with some $2bn under management. "We have spent in excess of $400m [on the mine] which is a huge amount of money," said Motsepe at the firm's full-year results presentation last year.
"There is an exciting opportunity in the extension area which we think is world class, but over the last three years we have had to look at it, and despite a restructuring, and looking at various interventions, we've had to look at that specific asset," he said. ARM is due to report its 2017 financial year end on September 7.
Motsepe said last year that ARM would remain exposed to copper, but he added that there were better opportunities than Lubambe.
"The decision that was taken was that this is an asset that would be better performing with a third party. End of story. We've had lots of discussions and there is a huge amount of interest, and will make an announcement at the right time," he said. Vale had a pre-emptive right over ARM's stake that it decided not to take up. The Brazilians have also exited part of their investment in Mozambique's coking coal assets.
One of the problems encountered at Lubambe was flooding of the mine. Mike Schmidt, CEO of ARM, said fresh investment was needed for the mine to decant 20 million litres a day to surface after originally scoping for a two million litres pumping capacity.
This was owing to the closure of adjacent mines by other mining companies amid a decline in the copper price. Lubambe was currently pumping between eight and 10 million litres of underground water day.