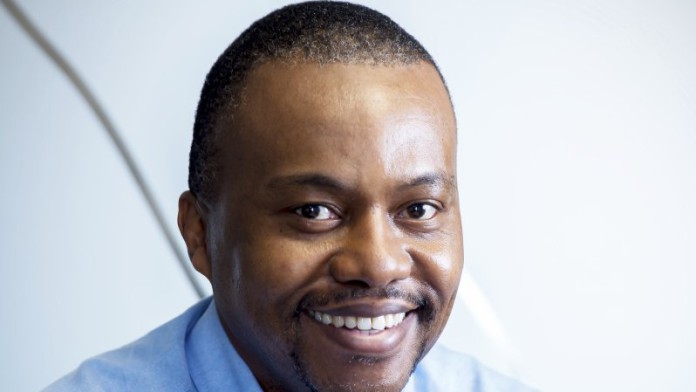 KUMBA Iron Ore is considering production of limited quantities of a super high grade ore to capitalise on soaring prices being paid for higher grade material as Chinese steel manufacturers undertake a "flight to quality".
According to Kumba CEO, Themba Mkhwanazi, this new marketing trend is "… here to stay" and was being driven by a number of environmental and technical developments in  China. These include tighter emission control standards being imposed along with a move to the consolidation of the Chinese steel industry and a shift to building larger blast furnaces which typically use higher-grade iron ore.
Kumba already produces the highest grade iron ore in the sector with the average iron content of its marketed ore reaching 64.5% in the first half of 2018. According to statistics provided by Kumba at a presentation of its interim results in Johannesburg on Tuesday the group's four main peers sold ore with an average iron content ranging from 64.1% down to 57.7%. Kumba also sells a far greater proportion of its output in the form of higher grade  lumpy ore which commands a higher price than the standard fines product.
The higher grade of Kumba's product resulted in a realised price of $69/ton FOB (free on board) for the group in the first half compared with prices achieved by its four main peers which ranged from $63/t to $36/t.
Mkhwanazi said Kumba was now looking at producing an ore containing 66% iron ore which would be marketed to those steel producers who buy their iron ore feedstock  in the form of high grade pellets. If plans went ahead, then the new high grade ore would be on the market within about two years. It would be produced through upgrading "… a small proportion" of Kumba's current production in the treatment plants. He added sales volumes would be around two million tonnes (Mt) to three million tonnes annually.
Turning to logistics Mkhwanazi said he was "very concerned" about the recent spate of derailments on the railway line from Kumba's operations at Sishen in the Northern Cape to the port of Saldanha Bay. These had forced Kumba to declare a temporary force majeure on some export shipments and resulted in 2.4Mt of "… lost sales opportunity" worth some R2bn in the six months to end-June.
In recent years, the incidence of derailments on the line had averaged about one a year, but since the last quarter of 2017 there had been six derailments resulting in the lost export sales. Mkhwanazi told Miningmx that a meeting was due to be held with Transnet at the end of the month at which he would be "… looking for more colour" on the cause of the derailments.
He said that Transnet had so far not provided the reasons for the higher incidence of derailments despite Kumba putting considerable pressure on Transnet to find out what was going on.