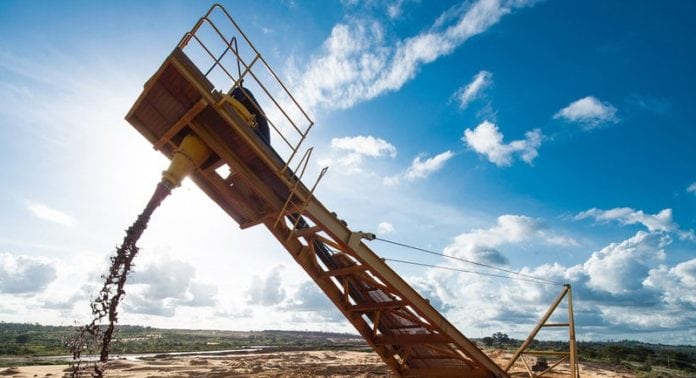 AUSTRALIAN-listed Base Resources, which mines heavy minerals from Kenya, said production of ilmenite would be slightly lower in the 2019 financial with guidance set at some 420,000 to 450,000 tonnes against 2018 production of 464,988 tonnes.
However, production of rutile and zircon would be within range of the firm's performance in the 2018 financial year at some 88,000 to 93,000 tonnes for rutile (2018: 91,672 tonnes) and zircon of 32,000 to 37,000 tonnes (37,157 tonnes).
During the period under review, the company lowered net debt to $33.2m, a significant reduction of $27.6m on the back of a further strengthening of rutile and zircon pricing. The ilmenite pricing environment remained "volatile", it said.
Commenting on prospects for the first quarter of the current financial year, Base said it had secured significant price gains on zircon contracts. "Concerns from zircon producers in relation to the potential for substitution or thrifting of zircon by customers may begin to restrain the extent and/or frequency of price increases going forward," it added.
Base Resources operates out of the $300m Kwale Mineral Sands Operations in Kenya where a Phase 2 expansion taking production of total mineral sands to 450,000 tonnes/year is underway. The company is also developing Toliara, a prospect in Madagascar. First production from Toliara is expected in mid-2021 with an investment decision pencilled in for 2019, the company said previously.