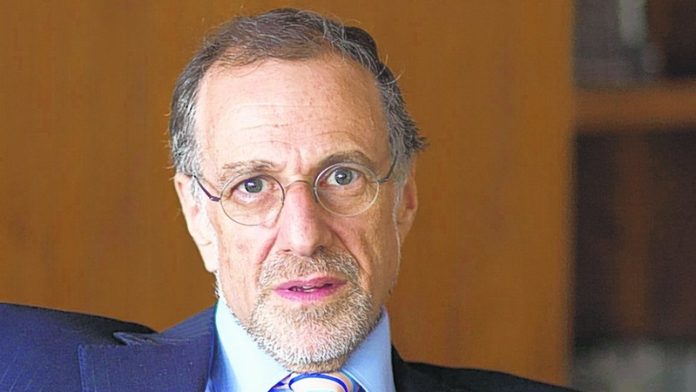 BENY Steinmetz is to make a remarkable come-back to Guinea's iron ore industry following a settlement brokered by former French president, Nikolas Sarkozy in which BSGR – the company to which Steinmetz is a consultant – will drop all claims over the Simandou and Zogota iron ore prospects.
In an article published by Bloomberg News, the agreement also marks the return of another famous mining entrepreneur, Mick Davis. Operating through his recently formed company, Niron Metals, Davis will develop the Zogota prospect once the disputes between the parties are concluded, the newswire said.
The terms of the settlement is that BSGR and the Guinean government will drop a seven-year arbitration over BSGR's stake in Simandou, and Zogota. BSGR and its employees will also be cleared of corruption charges levelled by Guinea, led by president Alpha Conde.
BSGR, however, will retain an economic interest in Zogota – the smaller of the two iron ore deposits in Guinea – which will then be developed by Niron Metals. Davis went public with Niron Metals in January. It has former head of sales for De Beers, Varda Shine and Marcos Camhis, founder of Fos Asset Management as partners.
Speaking to Bloomberg News, Steinmetz said: "We were enemies. Now we are friends and partners with the Guinean government. We have both put aside the past and BSGR and its employees and advisers have been vindicated".
"Guinea wants to work and they see us as the pioneers of the iron ore situation, because nobody else has picked it up. Production and export of iron ore will be expedited and this is a win-win situation for everyone."
Sarkozy, who was in office between 2007 and 2012 and is head of France's Republican party, had a relationship with both sides and was able to broker the deal, said Bloomberg News citing a person with knowledge of his role.
Steinmetz told the newswire that Zogota would be developed "very fast". Davis will develop Zogota in partnership with the Guinea government.