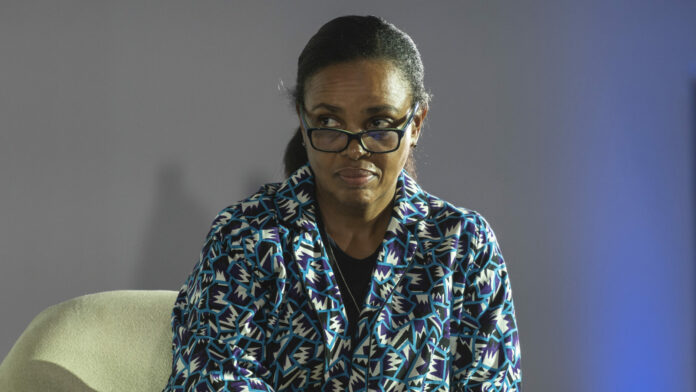 TRANSNET CEO Portia Derby said the state-owned company was close to signing maintenance contracts that would return locomotives to service deemed critical in supplying South Africa's mineral exporters with additional capacity.
Cited in an article by BusinessLive, Derby said: "The big challenge is the fact that we have had these long-standing locomotives that needed to be maintained. We are then going to have a very reliable OEM [original equipment manufacturer] that brings back service and looks after the locomotives that are on the Sishen-Saldanha line."
Mining companies such as Kumba Iron Ore and South32 use the Sishen-Saldanha line to transport iron ore and manganese volumes to port.
BusinessLive said the maintenance contracts were with Alstom and Wabtec and would be signed within the next two weeks once they had resubmitted offers. Derby told the newspaper that Mitsui has subsequently decided it is not going to bid. Another supplier Toshiba was also interested, the paper said.
Aside from cable theft and vandalism, Transnet has been unable to run at full capacity because hundreds of its trains stand idle, said BusinessLive. This was because it has been unable to procure parts from the biggest supplier, China Railway Stock Corporation due to a long-standing impasse between the Chinese state-owned company and the SA Revenue Service and the Reserve Bank.
In March, public enterprises minister Pravin Gordhan met his Chinese counterpart to nudge Beijing to resolve the impasse that has held up the delivery of locomotives and parts.
Derby would not comment on whether Gordhan's trip was a success. "No, no, no, don't make me say it. I am staying with that neutral state, which is there is progress. There is movement. We are in regular contact with them. At this point, we are sorting it out," Derby said. "It is us on the South African side and the regulatory side which need to respond. But we think we are a lot closer than where we were for a long time."