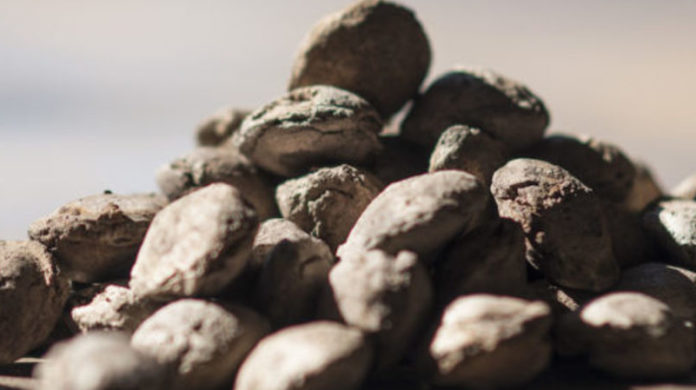 BUSHVELD Minerals was confident it would refinance part of $45m in convertible debt by December. The negotiations are an important element in securing the proposed $69.5m to $77.5m recapitalisation of the vanadium mining business.
"We continue to make progress in respect of the refinancing of the Orion convertible loan note and we are confident that this will be completed before the December 2023 due date," said Craig Coltman who was appointed Bushveld CEO in June.
Coltman was commenting in Bushveld's interim results announcement in which it reported a $12.5m net loss, a year-on-year deterioration of $12.2m. There was a cash outflow of $2.7m – less than the $7.1m outflow at the same time last year – but cash had dwindled to $3.7m ($10.9m).
Bushveld's performance is owing to poor run of production numbers from its Vanchem facilities, near Emalahleni in Mpumalanga province, which formed the lionshare of $24m in impairments for its 2022 financial year, as well as weak vanadium prices. These factors proved the tipping point for Fortune Mojapelo, Bushveld's founding CEO, who was forced out of the company in June.
Earlier this month, Bushveld announced a wide-ranging recapitalisation, including control of some key assets. Aspects of the recapitalisation – signed with Southern Point Resources, which is described as consisting of "South African mining entrepreneurs and mining finance specialists", – are linked to a convertible note signed with Bushveld's seed lender Orion Mine Finance.
Some $4.5m in loan notes, which is part of $45m in convertible debt provided by Orion Mine Finance to Bushveld, was already facing re-negotiation prior to the change in management and recapitalisation. This is because Bushveld's share price had fallen below the conversion level. (Overall, Orion seeded Bushveld with about $62m in finance).
An equity investment by Southern Point Resources into Bushveld for $12.5m has to be done at the same price of the loan note renegotiation. BNP Pariba analyst Thomas Martin said there was "some risk" the loan note could be revised to 3p/share. It was first priced at 6p/share. Shares in Bushveld are currently trading at 1.8p/share.
The details of the recapitalisation is that, in addition to the equity investment in Bushveld, Southern Point will buy 50% of Vanchem, 64% of Bushveld's Mokopane project as well as $25m to $35m in trade working capital.
Southern Point takes over the marketing of Bushveld's vanadium into the bargain and, for important short-term liquidity purposes, provides R150m in working capital, the proceeds of which Coltman said today had landed.