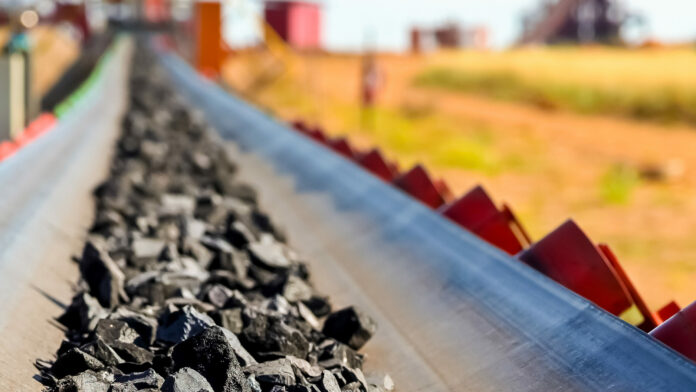 SOUTH32 said manganese ore production from its South African mines reported a strong start to its 2024 financial year but the Perth-headquartered business registered an increase in working capital, partly owing to raised aluminium inventories.
Manganese ore production from the Northern Cape assets totalled 628,000 tons in the first quarter, 12% higher than the first quarter of South32's 2023 financial year. Sales totalled 528,000 tons in the quarter, 10% higher year-on-year.
There was no mention of the rail logistical snafus in South African that have bedevilled the company in previous reporting periods but South32 said quarter-on-quarter sales were 3% lower. This was owing to port congestion. South Africa has experienced violent storms lately that has disrupted shipping.
Denys Hobson, head of logistics at banking group Investec was quoted in Businesslive as saying poor weather had compounded the problems of government owned ports and rail company, Transnet. "Shipping lines are struggling to balance capacity demand because of vessels being delayed to and from South Africa, and numerous vessels have been delayed by upwards of three weeks on the return voyages," he said.
"These delays can be attributed to unfavourable weather conditions along our coast, low port productivity and equipment challenges. The Far East to South Africa trade has experienced the most significant disruption and the outlook for the coming weeks doesn't look brighter," he added.
South32 said that full year manganese ore production guidance from its South African operations was guided to two million tons.
South32 reported a $250m capital build during the quarter after aluminium inventories increased by $100m. Normalised levels of inventory will be restored in the current quarter as first sales were executed at its Brazlian operations and drawdown continued from the group's southern African assets, South32 said.
The consequence of the higher inventories was an increase in net debt to $782m from $299m at the close of the previous quarter. South32 paid $145m in fully franked dividends representing the payout announced at the close of the 2023 financial year in June.
South32 said in August it was seeking to reduce its emissions footprint at its Hillside aluminium facilities which, if not tackled, will result in discounted metal sales relative to so-called 'green aluminium' produced elsewhere.
Graham Kerr, South32's CEO, said at the time the company had signed an agreement with Eskom to explore the purchase of nuclear energy from the utility's Koeberg facilities in the Western Cape. "In addition, South32 will continue to investigate other low-carbon energy solutions, such as wind and solar power and battery storage," said Kerr.