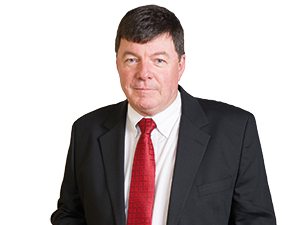 [miningmx.com] – HARMONY Gold confirmed talks had been opened with unions at its Doornkop mine about restructuring, but said it was too soon to say if the operation would be placed on care and maintenance.
"We have issued a Section 189 but it's too soon to talk of care and maintenance," said Marian van der Walt. "That is just one of the options," she added.
This was in response to a statement from the National Union of Mineworkers which expressed its shock that Harmony would shut the mine with the loss of over 3,000 jobs.
Doornkop, Harmony's second most expensive mine, employs just under 3,700 people.
The mine, which produced 3,631 kilograms (116,738 ounces) in the 2014 financial year, equal to about 8% of Harmony's annual production, recorded a R210m loss in the 2014 financial year and had racked up R98m losses in the financial year to date.
Graham Briggs, CEO of Harmony Gold, said at the firm's second quarter results presentation that the company was assessing restructuring options at Doornkop. The firm's Kusasalethu gold mine was recently restructured.
The prospect of further retrenchments at Harmony Gold comes just as it and other gold producers represented by the Chamber of Mines begin wage talks with unions, expected by commentators to be prolonged and possibly involving a strike.
Commenting in May, Briggs said: "Harmony will not survive high wage increases. Massive retrenchments will be inevitable. I think that all employees should be concerned about their jobs and should start looking after their jobs.
"Companies can give higher pay increases but will then go bankrupt. It seems to me to be stupid to grant the higher increases and then close the operation."