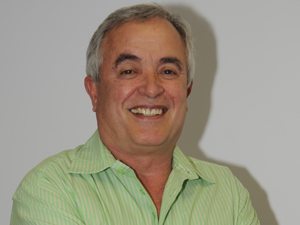 [miningmx.com] – PAN African Resources gave qualified credence to a report first published in the Namibian Sun and BDLive that it had an interest in buying AngloGold Ashanti's Navachab, a 74,000 ounce a year gold mine in Namibia.
In a statement to the JSE, Pan African Resources said it was not at a stage in negotiations that would require a cautionary notice to shareholders. "There can be no certainty that such participation [in the sale of Navachab] will result in any transaction
relating to Navachab," it said.
"In light of the above, shareholders are advised that Pan African is not at a stage in any negotiations for any asset or venture which would necessitate exercising caution when trading in the company's securities," it said.
Normally, cautionaries are issued when the company feels there is reasonable likelihood of the transaction taking shape. Disclosure of this ilk is an art, not a science, however, so there's no knowing of the maturity of Pan African Resources' discussions.
"Announcements in this regard will be published if appropriate," Pan African said.
BDLive, citing the Namibian Sun where the report first appeared, said that Pan African Resources had teamed up with Giyani Gold in a N$1.3bn (R1.4bn) bid for Navachab. The companies would establish a joint venture entity to manage the asset if the transaction was consummated, although one wonders at the fit between the two companies given that one is an exploration play, and the other a produer with a strict investment mandate.
The speculation was given support by Duane Parnham, executive chairman of Giyani Gold, who commented: "It's an interesting project. Being a Namibian explorer you can't deny that's an interesting asset. So we'll see, but I can't comment further."
Pan African CEO, Ron Holding, was meeting investors in London and did not respond to questions on Thursday, said BDLive. Miningmx made efforts to contact Cobus Loots, financial director of Pan African Resources, earlier this morning.
Pan African Resources' caution may seem extraordinary, but it's based on a compact with a tightly knit core of shareholders, including Investec Asset Management and Allan Gray, that it focus on producing strong margins rather than chasing down production growth at any cost.
As such, Pan African Resources is one of the few South African gold assets they hold. Other shareholders, which include Coronation Asset Managers hold the stock for the same reason.
The company completed the purchase of Evander Gold Mines from Harmony Gold for R1.5bn, a transaction that Investec Asset Management's Daniel Sacks said last year had left the company "pretty stretched".
The Evander Gold Mines deal doubled Pan African Resources' production to 200,000 ounces a year, and contributed a fifth of the company's R735m in pretax earnings in the last financial year.
It's worth noting, however, that despite paying R240m in dividends, cash and equivalents fell to R71.6m while net debt stood at R93.6m as of the year-end. On the positive side, Pan African Resources is possessed of some pretty strong equity with the share price gaining a third of its value since early August.