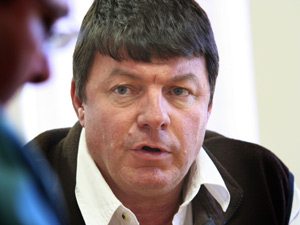 [miningmx.com] – CONSOLIDATION of South Africa's gold assets would take time and require mining bosses to shelve their egos, said two prominent CEOs in an interview with BDLive.
Focus has fallen on the possibility of restructuring the ownership patters of mines in the Free State province, according to the article by BDLive but citing Graham Briggs, CEO of Harmony Gold and Sibanye Gold CEO, Neal Froneman, the publication said: "… there was a long way to go and a lot of talking required before anything could be agreed on about combining those assets".
"Those could all be put together in a new mining company, but it's all a question of valuations of the different assets," Briggs told BDLive.
"Joel is a great asset. It's producing the best profit margin in Harmony and for us it's very valuable," he added.
"Would a new company be prepared to pay us a great premium for our asset and lower one for Beatrix, which doesn't have such great margins? It all becomes "my assets are worth more than your assets' and those are the sort of CEO egos that get in the way."
Froneman said there would be consolidation in the area, but not soon.
"There is a need for consolidation to make the new projects work and there's good commercial rationale to make those better by combining them with existing assets and reaping the benefits of synergies," Froneman said.
"It won't happen soon because shareholders don't spend money on capital or have the risk of new projects. They want existing assets to sweat and generate cash. If you are talking the next five to 10 years, I think there will be some logical consolidation," he said.