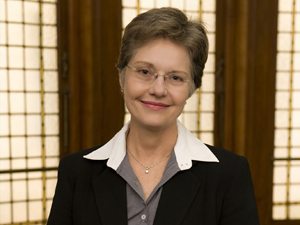 [miningmx.com] – GOLD producers, including Gold Fields and AngloGold Ashanti, have offered unions a 4% wage and benefit increase, a gambit that opens a veritable chasm in negotiating positions between the sides.
The offer is about 1.5% below South Africa's inflation rate and is a world apart from the initial wage demands submitted by the National Union of Mineworkers (NUM) and its rival the Associated Mineworkers & Construction Union (AMCU).
The chamber has been elusive on the blended wage demands submitted by the unions but they approximate to a 60% wage increase demand by the NUM for entry-level workers, and a demand for a doubling in salaries by AMCU. The chamber said recently union demands were 'steep'.
"It is going to require us to work together to find the balance between what the companies can afford and what employees need," said Elize Strydom, chief negotiator for the Chamber of Mines. "This is our collective responsibility,' she said.
The offer consists of a 4% increase in the living out allowance and a 4% increase on basic pay across-the-board which raises entry level salaries to at least R8,900 per month and R8,000 per month for underground and surface workers respectively.
The figure includes basic wage, living-out allowance, medical benefit and retirement contribution and excludes statutory benefits, other allowances, profit share, overtime and bonuses, said the Chamber of Mines.
The anticipated effect of this offer will be to increase the annual payment to employees by gold employers by some R900m to around R23bn a year, said Strydom. In addition to Gold Fields and AngloGold Ashanti, the chamber is also representing Sibanye Gold, Harmony Gold, Village Main Reef and Rand Uranium.
The chamber turned down union demands for category roll-ups in which lower salaried employees were moved into higher wage categories, saying the concept of roll-ups had been countenanced previously but could not be accepted.
Roll-ups had significant and unaffordable cost implications, had a negative effect on job organisational structures and undermined the industry's ability to create and sustain jobs, it said.
Special deals for rock drill operators (RDOs), which represent an entry-level job that is arduous and dangerous, were concluded in 2003 and 2007 while RDOs had received a salary increase in addition to an annual wage increase in 2012.
The chamber also turned down additional demands for leave because the industry already provided different grades of leave including ordinary leave, sick leave and maternity leave.
In respect of demands that workers be bailed out of garnishee orders, the chamber said it had established a task team to examine the problem which could result in questioning the legality of existing garnishee order, and even recommendations for changes in legislation to clamp down on rampant micro-lending.