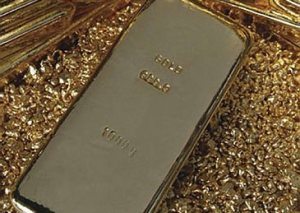 NEIL Woodyer, the founding CEO of Endeavour Mining, is to resign his executive duties at the 550,000 ounce-a-year gold producer, the company said in a statement today.
Woodyer's resignation is in terms of an agreement in September as part of an $138m investment by La Mancha, a private investment company which is led by Egyptian businessman Naguib Sawiris.
Woodyer will become a non-executive director of Endeavour. He will be replaced by Sébastien de Montessus, formrerly the CEO of La Mancha, and president of Endeavour since November.
"We now have a committed and long term strategic relationship with our main shareholder Naguib Sawiris, on which to build further significant value for our shareholders," said Woodyer in a statement.
As part of its investment, La Mancha transferred its 55% interest in the Ity gold mine in Cote D'Ivoire to Endeavour and contribute $63m to the acquired businesses, including $25m of cash held at Societe des Mines d'Ity SA. La Mancha also made an in-principle commitment to invest up to $75m to support Endeavour's growth.
Endeavour Mining operates four mines in Mali, Côte d'Ivoire, and Ghana. Output in the first quarter of the year was marginally lower quarter-on-quarter at some 132,000 oz partly owing to problems at Nzema mine in Ghana.
However, it said last week that production this year would be between 535,000 oz to 560,000 oz at an all-in sustaining cost (AISC) of between $870 to $920/oz for the current financial year. This compares to production of 517,000 oz in Endeavour Mining's 2015 financial year.
There was also the prospect of taking production beyond 600,000 oz as a result of having bought True Gold's Karma project, a property in Burkina Faso. It would provide a further update in the second quarter of this year.
It is also due to embark on construction of its recently approved Houndé project which is situated in Burkina Faso. The project has an estimated capital cost of $328m.
"The second quarter will be important for Endeavour with the integration of True Gold's Karma Mine and its ramp-up to commercial production, and the start of construction at our Houndé project which will ultimately become our flagship low-cost mine," said Woodyer last week.
"I look forward to leading Endeavour through this pivotal time and carrying on our work developing Endeavour into the one of Africa's premier gold producers," said de Montessus in a statement.
De Montessus was formerly a member of the executive board and group deputy CEO of AREVA Group, the nuclear energy company, and CEO of AREVA Mining.