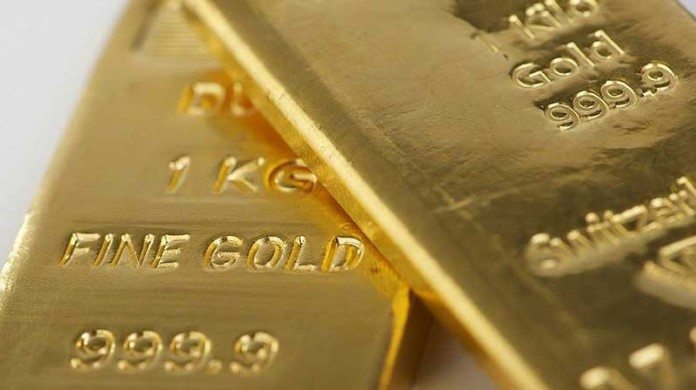 ANALYSTS are throwing their weight behind a stronger gold market in the medium term with Goldman Sachs upgrading its dollar gold price deck by 10% to 15% for the next three years.
JP Morgan was also positive on the medium term outlook for precious metals but diverging views on the platinum group metal (PGM) market could spell trouble in the short term for the normally robust gold stock, Sibanye Gold.
In a note published this morning, Goldman Sachs said the mines held in Rustenburg Platinum Mines, the entity Sibanye Gold is buying from Anglo American Platinum (Amplats), were not generating cash at current PGM prices.
As a result, it remained 'neutral' on the stock whereas it is bullish about the prospects of AngloGold Ashanti which is exposed to the gold price.
"Although Sibanye has a proven track record in gold, we believe much higher PGM prices will be needed for the assets to be significantly cash positive," the bank said in its report. "At current spot PGM prices and ZAR [South African rand], we estimate that the assets Sibanye has acquired are not cash generating," it added.
In addition to increasing the firm's exposure to the restive Association of Mineworkers & Construction Union (AMCU), the Rustenburg assets also require significant investment as the current owner, Amplats, had tended to under-invest in them. This would "take away" from the core Sibanye free cash flow story, it added.
Speaking at the Bank of America Merrill Lynch Metals, Mining & Steel conference on May 11, Sibanye Gold CEO, Neal Froneman, acknowledged the firm's platinum assets might not generate cash immediately.
"The platinum assets will realise significant value in the medium term," said one of the bullet points in the conclusion to his presentation, published on the company's website.
In his summation of the PGM market, Froneman said that pricing headwinds would persist. "The impact of limited trading liquidity, excess above ground PGM stocks and ETF [exchange traded funds] volatility on price remain difficult to quantify," said Froneman.
"Deficit draw-downs and working capital cycle underpin should see an accelerated normalisation of this stock," he added. The platinum price is currently improved $100 per ounce in the last 90 days, an increase of 10.5%.
Goldman Sachs said that AngloGold remained its "top pick" owing to its capital restructuring which had the potential to yield a dividend later in the year. Single-asset Egyptian gold miner, Centamin, was another of its recommended gold shares as it was the lowest cost producer with upside 'risk' to its guided dividend.
This view was based on its more optimistic outlook for the gold price which it said was informed by a potential delay to the UK Federal Reserve leading to "… lower real rates, China capital controls and Renminbi devaluation, loosening monetary policies, and Brexit and US elections".
JP Morgan warned of seasonal second quarter weakness in the gold price but said first it was "… positive on the medium-term outlook for the precious metals equities given the uncertain global macro".
"As we have noted before, the gold companies appear to have fixed their balance sheets – something the industrial miners are just beginning to do – and we expect them to be net cash by 2018," said Goldman Sachs.
"Given they have little growth capex, and we expect them to generate an average 10% free cash flow yield a year over the next four years, they could be on the cusp of ramping up returns, which could see them out-performing gold," it said.
The World Gold Council said on May 11 that global demand in the first quarter of this year climbed 21% year-on-year to 41.4 million ounces, second only to demand in the second quarter of 2012.
Commenting on the WGC's report, Investec Securities said that although first quarter demand was "exceptional" there had been a less encouraging fall in demand from traditional consumers and holders of gold in India and China.
"These are the 'sticky' consumers while ETP [exchange traded product] buyers tend to be more fluid, as was seen by the 45% fall in ETP holdings from the 85 million oz at the start of 2013 to the 47 million oz by the end of 2015 (currently 58moz)," said Investec. "Still, we expect gold investment to expand as long as the outlook for the US$ remains subdued."