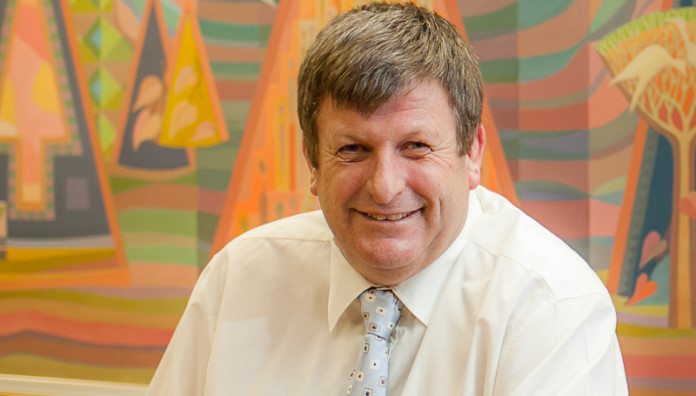 IN a divergence between the way exploration and production firms see the future, Harmony Gold has tempered comments by joint venture partner White Rivers Exploration (WRE) that the two are sitting on "one of the world's largest unmined high grade gold resources".
WRE said in a statement on Thursday that its project which covers a 9.56km² area directly abutting Harmony Gold's operating Target Mine in the Free State province could yield gold recovery exceeding 6.68 million ounces over a 30-year mine life.
"This defined JORC resource demonstrates that WRE and Harmony Gold are sitting on one of the world's largest unmined high grade gold resources, with huge upside potential," said Neil Warburton, executive chairman of WRE which also announced it intended to list in Johannesburg and London next year.
He added: "By utilising Harmony Gold's neighbouring Target Mine infrastructure, including existing shafts, ventilation systems and tailings dams, gold production from the project can be fast-tracked, and operating and capital expenditure required by the JV partners reduced significantly".
The partners were to proceed with a full pre-feasibility study while WRE intended to pay for its share of the project capital following a public listing. WRE owns 65% of the joint venture with Harmony holding the balance. A 2012 study found that there was a gold resource of 11.5 million ounces on the property grading at 8.89 grams per tonne.
Harmony put a different spin on the discovery.
It tactfully "noted" the announcement by WRE but added: "Only once the project's pre-feasibility study has been completed, will the resources be included in Harmony's resource statement.
"It is still very early days for the Harmony/White Rivers joint venture project," said Harmony CEO Peter Steenkamp. "We will keep our shareholders informed about reliable numbers once all studies have been completed," he added.
Harmony Gold does have gold production expansion ambitions, however. Addressing the Paydirt 2016 Africa Down Under conference in Perth earlier this week, Harmony Gold's CEO for South East Asia, Johannes van Heerden, said the group was keen to deploy its exploration, mining and project development skills it had built to find new resources.
Harmony would primarily be looking for gold "… but we are comfortable with copper as long as there is gold associated with it," he said. "We don't mind the split as both metals (copper and gold) have a bright future so we are looking for something with reasonable reserve life and production profile – provided it satisfies our margin, safety and adequate return protocols," said Van Heerden.
On August 17, Steenkamp said Harmony Gold had targeted an increase in gold production to about 1.5 million ounces a year in three years.