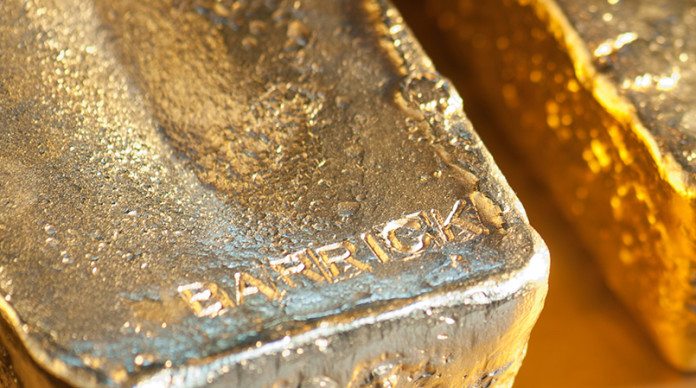 GOLD shares may have improved 70% this year, but there was further upside for companies mining the metal especially as the gold price was driven by macro-economic and geopolitical factors that stood outside typical supply/demand dynamics.
Analysts participating in a Mining Indaba webcast which asked whether there was a resurgence in the commodity markets said capital allocation would also remain under the microscope and would rule out "big ticket" merger and acquisition activity.
"There is a tendency to write-off commodities, and gold, at the bottom of the cycle. That has been the view in the last few years," said Hanré Rossouw, a portfolio manager for Investec Asset Management.
"But my feeling is that we are at a turning point where we are entering the next exciting phase," he said. "Gold is not similar to other metals as it's driven by interest rate and growth cycles.
"So the supercycle phenomena has not been seen in the gold market. You have got to look at where we are in the cycle, and we certainly view that in the current market it is better to invest in [gold[ equities," he said.
"We've seen significant restructuring of businesses and the selling of assets and cutting of assets which is driving the equities," Rossouw said of the gold market.
"Is it too late to invest in gold shares given performance to date? The previous two cycles saw a return of 300% and gold more than doubled. The indications make us believe we are entering the next bull market," he added.
There had been a surge in investment demand for gold since the beginning of the year," said John Mulligan, head of corporate affairs at the World Gold Council. Some 725 tonnes of gold worth $30bn in investment had been driven by response to wider, longer-term risks, he said.
"Brexit, the US election race and its broader implications for the economy and geopolitical stability of the world are factors; but most pressing has been the spread of negative interest rate policies and the transformation of government bonds from high quality fixed income to negative yielding products that erode the value of portfolios," said Mulligan.
"That is one of key drivers in the capital markets participating in gold," he added.
"The Fed [US Federal Reserve's policies on interest rates] won't have an enduring impact over the longer term," said Mulligan. "The longer term outlook for gold, which is aligned to investment horizons in mining investment, is the physical demand for gold from those dynamic economies in India and China which represent half of all demand for gold," he said.
CAPITAL ALLOCATION
The improvement in investment demand for gold has helped drive the gold price," said Richard Hatch, an analyst for RBC Capital Markets. But in terms of investor priorities, the emphasis would continue to fall on sensible capital allocation both among gold companies and in other areas of the commodity markets.
"It doesn't feel like investors are willing to see large merger and acquisition activity," he said. "That said, there is a focus on companies with early- to medium-stage exploration projects and where they can go, such as AngloGold Ashanti in Colombia among other places," he said.
It was for this reason that significant consolidation in South Africa's platinum sector might be muted, especially as shares in platinum companies had raced up this year. Lonmin and Impala Platinum had gained more than 100%.
"There are some deals that have been done such as Sibanye," said Hatch referring to the R4bn purchase by Sibanye Gold of Aquarius Platinum, and an unconsummated offer for Rustenburg Platinum Mines, owned by Anglo American Platinum.
"I suppose the balance sheets will be managed much better, but whether they can support merger and acquisitions ….? The equity values [in platinum] have really run hard, so perhaps where there was once some value, the assets are now fully valued," said Hatch.
Sibanye Gold had considered a bid for Impala Platinum earlier this year before the prospect of buying the company became too expensive owing to a sustained improvement in the platinum firm's share price, said Bloomberg News earlier this week cited people familiar with the matter.
Roger Baxter, CEO of the Chamber of Mines, said the emergence of new companies in the platinum sector, and the thrust towards modernisation of mining in the sector could take consolidation forward in South Africa.