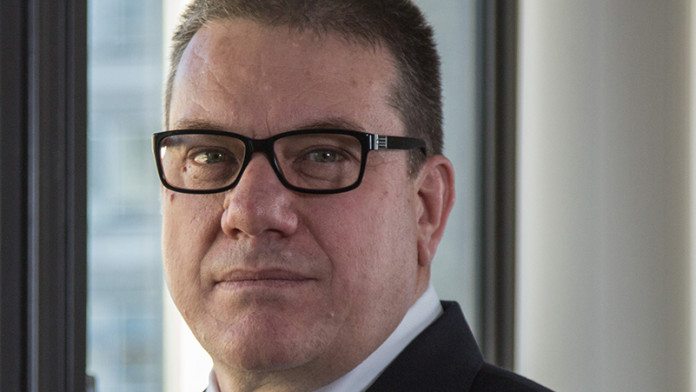 SHARES in Acacia Mining, the Tanzanian gold miner listed in the UK, jumped 8% today following the release of excellent results for the year to end-December which also had CEO Brad Gordon forecasting more to come in 2017.
Acacia more than doubled its total dividend to 10.4 US cents a share on the back of a 13% rise in gold sales and a 17% drop in gold production cash costs which more than doubled the company's net cash holding to R218m at year-end.
Gold production amounted to 829,705 ounces (2015: 731,912 oz) and cash costs dropped to $958/oz ($1,112/oz) with Gordon stressing that all-in sustaining costs (AISC) at $958/oz were 38% down on the 2012 AISC costs of $1,561/oz.
He predicted further improvements on all these key metrics for the current 2017 financial year. "We expect 2017, driven by the mine life extension at Buzwagi, to see further production growth and cost reductions with production expected to be between 850,000 oz and 900,000 oz at an AISC of between $880/oz and $920/oz".
Gordon said the revised mine plan at Buzwagi extended mining operations by about six months which will result in an additional two million tonnes (Mt) of high-grade ore being recovered during 2017 than was previously planned.
Gordon also said Acacia's rising investment in exploration putting the 'greenfields"' exploration budget for 2017 at $25m which will come on top of a 'brownfields' budget of $10m on work around the existing mines. He pointed out that Acacia is now exploring in four countries: Tanzania, Mali, Kenya and Burkina Faso.
That emphasis could be strategic given whatever may be going on in the background between Endeavour Mining and Barrick Gold/Acacia. Barrick holds a 63.9% stake in Acacia and is widely believed to be looking to exit that stake. Endeavour said on January 13 that it was in "preliminary discussions" with Acacia.
One of the major concerns about Acacia is that all its operating mines are in Tanzania where it has been coming under increasing political pressure: in particular, a tax dispute which saw Acacia increase its tax provisions by $70m last April.
Said Gordon: "Given the materiality of the amounts being claimed we are also addressing a constructive resolution of these issues as part of our on-going engagement with the Tanzanian Revenue Authority as well as at senior level in the government".
Acacia's results presentation emphasised the company was "… providing a significant contribution to the Tanzanian government's aim of self-funding the national budget" and estimated that Acacia's operations had made a "… total estimated local contribution of around $160m in 2016".
This included corporate tax of $55m; an agreement to pre-pay $20m of cash corporate taxes; royalties of $47m; payroll taxes of $40m and other taxes of about $20m.
The latest results have gone down well with the market with BMO Capital Markets rating Acacia as an "outperform" stock with a price target of £5.50. The shares hit £4.99 in trading this morning before easing slightly.