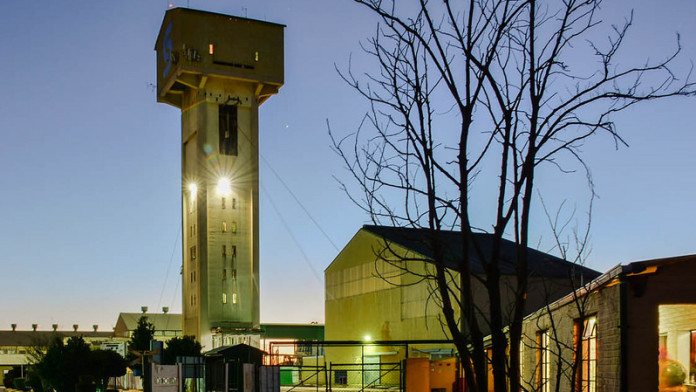 SIBANYE Gold CEO, Neal Froneman, dropped a bombshell today saying he would reconsider the firm's dividend strategy after the South African government increased the dividend withholding tax to 20% from 15% previously.
Responding to questions about the dividend strategy, Froneman said: "We do need to think about the 33% increase in the withholding tax. I'm not sure if shareholders will benefit. It is something new, but we need to consider it. It might not suit shareholders," he said.
He later underlined his comments saying that perhaps dividends may not be the first call on Sibanye's cash, after stay-in-business capital, following the increase in the tax rate on dividends.
South African finance minister, Pravin Gordhan, unveiled measures in his 2016 budget review on February 22 which included plans increase a higher tax rate for high earners and and increase in the dividend withholding tax to 20% from 15% at the current time. This was to plug a R30bn shortfall in tax collections for the year.
Froneman's comments may also reflect some frustration that the company's share price has not responded to the Sibanye's dividend yield track record. The 145 cents per share total dividend for its 2016 financial year, announced today, was equal to a 5% dividend yield which Froneman said ought to have boosted the share price.
"Our share price should be double what it is given the dividend performance," said Froneman. "If you just look at those metrics and the sustainability of business we have to ask why it is not a higher number," he added.
Sibanye Gold earlier registered a record profit in the year ended December owing to a 17% increase in the rand gold price in the second half of the year, but it warned of margin pressure in the current financial year following a strengthening of the rand.
The group, which in December unveiled a R30bn takeover offer for US platinum and palladium producer Stillwater, also said it had made progress with Rustenburg Platinum Mines (RPM) which had produced an operating profit in the last two months of 2016.
Gold production, however, looked spotty following poor performances from Driefontein and Beatrix – which both reported a decline in output in the second half – while Kloof increased output. Overall, gold production was 2% higher in the second half of the year against the first, thanks in part to an increase in output from Sibanye's surface operations.
Gold production for the year was slightly down at some 1.51 million oz (2015: 1.54 million oz). Gold production for the current financial year is forecast to be flat at between 1.51 million oz and 1.54 million oz at an all-in sustaining cost of between R470,000/kg and R480,000/kg versus R450,152/kg in the 2016 financial year (2015: R422,472/kg).
Full-year headline earnings totalled R2.5bn, a 269% increase year-on-year. On a normalised earnings basis, which excludes non-recurring charges or gains, share earnings came in at 397 cents – a 196% improvement year-on-year. Consequently, Sibanye paid out a final dividend of 60c/share which took the total dividend to 145c/share (R135m).
Sibanye warned, however, of current headwinds. "The gold division benefited from a relatively high rand gold price," it said in notes to its financial figures published on the Johannesburg Stock Exchange News Service today. "Unfortunately, margins towards the end of the year have shrunk considerably due to a substantially lower rand gold price.
The average rand gold price during the six month period was R569,535/kg (2015: R487,736/kg) which compares to a current rand gold price of R516,286/kg, about 9% lower.
"The ongoing strength in the rand and relatively muted consensus outlook for the gold price will impact the South African mining industry operating margins in 2017, including those of Sibanye's South African gold and platinum divisions.
"As mentioned, in light of these factors and the likely impact on cash flow, management is re-evaluating its current growth capital expenditure plans," it said.
Sibanye spent R762m on organic growth projects in its 2016 financial year of which 70% was on the Burnstone gold project, but it said today it was reviewing expenditure going forward owing to the rand pressure. Projects that could be halted as a result of the review were the UG2 project at Rustenburg, the West Rand Tailings Retreatment Project and Burnstone.
"Certain projects may be deferred or placed on care and maintenance until commodity prices sustainably improve and/or exchange rate volatility has subsided," the group said.
PLATINUM
Production from Sibanye's platinum assets, which comprise Kroondal Platinum Mines, Mimosa in Zimbabwe, and RPM totalled 327,990 oz in the half year yielding an operating profit of R304m (excluding R186m from Mimosa which is equity accounted).
This performance included higher production from RPM which Sibanye operated for the final two months of the year following its purchase from Anglo American Platinum (Amplats) for R4.5bn earlier in the year.
However, Sibanye said the low operating cost at RPM, which averaged R11,485 oz for November and December, was not sustainable and "… highlights the necessity and importance of realising the operating and cost synergies". Some R800m is expected to be stripped out of its operating costs of which R400m would be realised by the year-end.
A Section 189 restructuring process is underway at RPM. About R500m would be realised from potential job losses. Sibanye told Miningmx earlier this month that between 200,000 to 300,000 oz at RPM were vulnerable to restructuring given the current rand price of platinum.
Commenting on its bid for Stillwater, Sibanye said a general meeting of shareholders to approve the proposed transaction would be held in mid-April followed by an equity capital raise through a rights offer targeting between $750m and $1.3bn in funds equal to R9.7bn and R16.9bn.