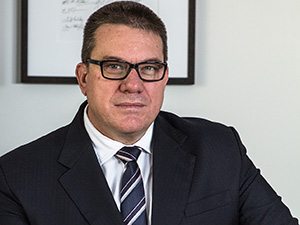 Steps taken by the Tanzanian government to block the export of metallic mineral concentrates have hit gold miner Acacia Mining hard and put a question mark over the continuation of operations at the group's Bulyanhulu and Buzwagi mines.
Acacia shares slumped more than 8% in trading on the London Stock Exchange today after the announcement of this setback in the company's results for the March quarter.
According to Acacia CEO Brad Gordon, management will "re-assess the on-going operation of Bulyanhulu and Buzwagi over the coming weeks due to the importance of concentrate as revenue for the two mines." In 2016 concentrate sales accounted for 45% of Bulyanhulu's revenues and 55% of Buzwagi's revenues.
The Tanzanian government announced the ban on concentrate exports on March 3. The impact on Acacia for the quarter to end-March has been a drop in cash flow of $33m because the group is now holding some 30,000 oz of gold in concentrate on hand which was produced but not sold.
In addition, Acacia had received $22m in advance payments for concentrate produced in January and February which it may have to refund because 277 containers full of concentrates are being held up in the port of Dar es Salaam where they were awaiting export prior to the ban being announced.
The ban was implemented following a directive from the Tanzanian president aimed at promoting the creation of a domestic smelting industry. Gordon pointed out both mines are permitted to sell their concentrates under Tanzanian law and have been in full compliance with their export permits.
He added, "since the directive we have engaged extensively with key Government officials in order to come to a resolution that allows for exports to resume. We have offered to support the Government in a new study by third party experts to assess the economic potential of building a smelter in Tanzania capable of processing our concentrate."
The concentrate ban is the latest in a number of regulatory setbacks for Acacia in Tanzania where it is involved in a dispute over taxes and also faces demands to sell a 30% stake in its individual operating mines to Tanzanians.
The deadline for Acacia to list its three individual operating mines on the Dar es Salaam stock exchange and offer 30% of their shares to Tanzanians has been brought forward to August 23 this year while Gordon reported that the company's "total indirect tax receivables" – such as VAT refunds – had risen to $152m by end- March.
He commented that Acacia supported the promotion of local ownership and the attempt to build capital markets in Tanzania. He said the company would engage with the relevant authorities during the current quarter "with a view to finding a route forward that is both beneficial and practical for all stakeholders."